Dylan Newman, Staff Reporter

January 23, 2020
Registration issues affected several students and professors at the beginning of winter quarter 2020. Ilan Glasman, music instructor and chairman of the department of music, had five of his classes dropped this quarter within one month of student registration, despite only being a few students short...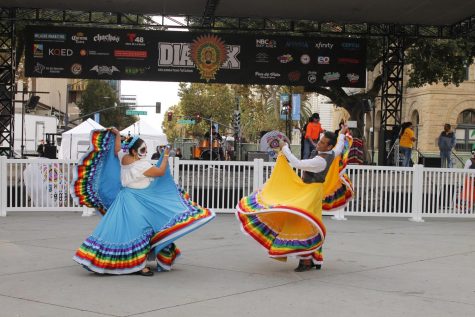 Jenny Choi, Staff Reporter

November 4, 2019
Dia San Jose teleports attendees to Mexico's "Dia de los Muertos," featuring live music, traditional foods and antique stands on Saturday, Oct. 19. With half of their face painted as skulls, Maria Burrell and Arturo Magaria of Ensamble Folclórico Colibrí swayed their colorful skirts into waves...