Ella Shih, Staff Reporter

June 12, 2019
Acting DASB Vice President and president-elect Shelly Michael said DASB senators have a responsibility to attend shared governance meetings. At the May 13 academic senate meeting, Foothill-De Anza Student Trustee Genevieve Kolar and Inter Club Council Chairperson Rex Zhang presented a document titl...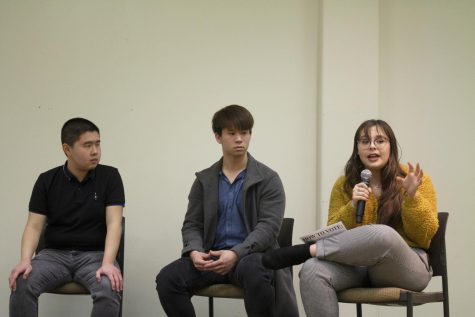 Abhiram Rishi Prattipati, Staff Reporter

March 5, 2019
For the first time, every candidate running for the 2019-2020 DASB general elections was given a chance to speak during the Feb. 27 "Meet your Candidates Day" event hosted by the DASB. Candidates spoke in Conference Room A and B on solutions and ideas regarding various issues around campus. "I w...