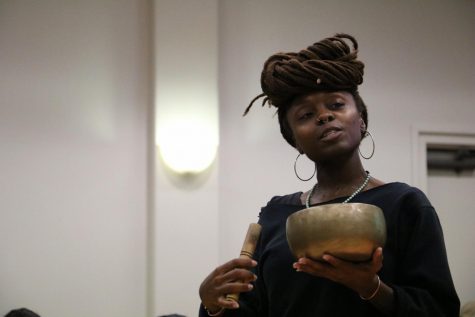 Jocelyn Hernandez, Staff Reporter

December 7, 2018
Hundreds of De Anza College students clapped, shouted and stomped to the beat of the hip hop movement at the third annual Rock the School Bells Event hosted by the Men of Color Community on November 29. According to Erick Aragon, Faculty and Director of Outreach,  in an attempt to "engage the community in a different way", the Men of Color Community, ...
June 7, 2018
Generosity, respect and nurturing dancers. This is what makes up the De Anza College G.R.A.N.D. Club. La Voz News features the club as a facet in which students express themselves. All while learning new skills and making friends in a community.
Simone Clay, Social Media Editor

May 7, 2018
Hip hop and rap artists should be using their influence to better our culture by making bold political statements and openly displaying their feelings. These genres have rocked our ears for countless decades, and 2018 is the year that influential artists are coming out of their creative hiatus' an...