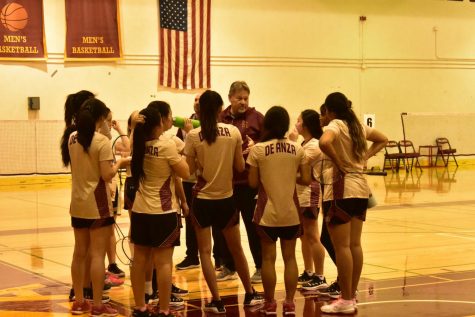 Anthony Lucido, Staff Reporter

February 10, 2020
The De Anza women's badminton team participated in a scrimmage against Foothill College on Friday, Feb. 7, as they prepare for the start of the new season. Friday's gym was filled with fun and enjoyment as both teams were talking with each other, laughing with each other, and just trying to have...
Patricia Nguyen, Staff Writer

May 24, 2013
De Anza College's badminton team ended its season undefeated and won the state championships. The season started in February and finished the first week of May. "We've bonded a lot through these practices so we're constantly around each other," freshman player Nancy Huynh said. One...