Summer Music: 88rising disappoints with group album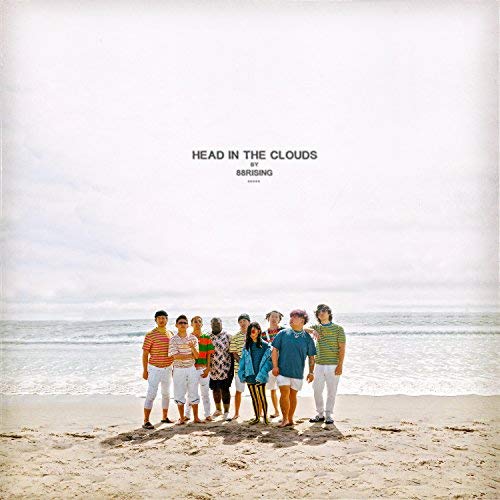 88rising's debut album, "Head In The Clouds," released on July 20, is an inconsistent display of the group's talent with equal helpings of great moments and generic tracks.
88rising, a record label primarily representing Asian hip-hop artists, has built a reputation and fanbase over the past few years through performers like Rich Brian, who blew up on SoundCloud under the name "Rich Chigga," and Joji, who amassed a rabid fanbase before joining the label with his infamous YouTube channel, "TVFilthyFrank."
Joji and Rich Brian, along with lesser known labelmates NIKI, AUGUST 08 and Higher Brothers, deliver some great chemistry and their best performances yet on "Head In The Clouds."
The album's lead single, "Midsummer Madness," is a perfect example of 88rising collaborating and playing off each other's strengths.
AUGUST 08's opening verse finds the perfect balance between melody and rhythm after Joji's soft, soaring hook.  Rich Brian focuses on his relentless, relaxed flow on the next verse, followed by Chinese rap group Higher Brothers, delivering a melodic counterpoint to Brian's verse. 88rising's diverse performances make this summer anthem an absolute joy, all the way through.
"Poolside Manor" is another example of great chemistry and solid performances. AUGUST 08 and NIKI harmonize over a simple, electro-pop beat. Although the instrumental and song structure are predictable, their performances come together seamlessly.
On "History," Rich Brian's constantly shifting flows and nostalgic, charismatic lyrics about a past love fit perfectly over playful flutes and thumping 808s.
The track is addictive, but Brian could have improved it by sharing the spotlight with other members of 88rising.
However, even when members come together, "Head In The Clouds" can still deliver truly generic, forgettable beats and performances.
In generic trap-banger "Disrespectin," Rich Brian's flow is awkward, AUGUST 08's hook is bland and Higher Brothers' nasally, offbeat verses are annoying. "Red Rubies" is just as derisive and even more boring.
Even tracks giving a single artist the spotlight can come off as awkward and forgettable. On "Warpaint," NIKI sounds like a reject Katy Perry over boring, overblown percussion and electronics.
"Head In The Clouds" is a disappointingly mediocre album. Despite how great 88rising's shining moments are, they cannot quite make up for all the generic garbage that plagues this record.