Not so wealthy, De Anza international students' financial struggle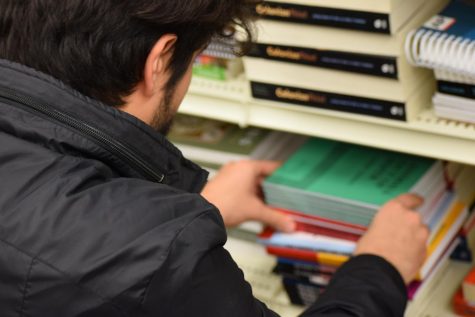 Often seen as affluent and nonchalant by local students, international students face their own set of financial and adjustment problems in De Anza College which often flies under the radar.
An informal poll of 20 local students revealed that the general consensus in the De Anza community is that international students are well-off and hence have little problems.
"You see those expensive Porsches that pull up in the parking lot and you just know it is some rich international kid inside," said Junior Altman, 20, an advertising major. "You don't see them working at Target and stuff because they don't need to."
International students are not seen working off-campus primarily because they are not allowed to based on their visa. While this does not affect the majority of them, it does for some.
Many international students still face financial issues for many reasons and their restrictions from off-campus can severely hinder their ability to sustain a living cost in the high-priced Silicon Valley.
These students usually have to find work on campus.
"I work in school at the Writing and Reading Center and many of my colleagues are from abroad too," said Edmund Ng, 24, an environmental science major from Hong Kong. "Some of us really work our butts off just to study in America."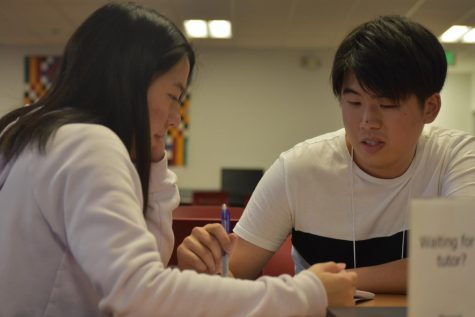 But working on campus does have its limitations, with pays only at minimum wage and a 19 hour limit per week, so some international students resort to working illegally with undocumented pay.
"Working in school is not enough to cover my living expenses here so I take the risk and find work outside illegally," said an international student who prefers to remain anonymous. "It is definitely dangerous but what choice do I really have?"
Their plight is made worse by the fact that financial aid is unavailable to international students so the alternative is going to the International Students Program (ISP) office for assistance in such situations.
"Whatever available to help these international students is very limited," said ISP supervisor Joseph Ng. "There are certain scholarships available to them but they are very limited. We understand medical or political issues back home and currency fluctuations could present problems for these students to sustain their tuition fees so we try our best to help in any way we can."
Like many local students, these international students are similarly just trying to make ends meet.
Beyond financial issues, international students face another issue that, however, is totally foreign to local students: cultural adjustment.
The shift away from the comfort of one's home country to the integration into American society can often be overwhelming for them. Without the support of having family and friends physically around, loneliness often aggravates the cultural adjustment.
"It's hard to make friends," said Ai Hisashi, 21, a graphics design major from Japan. "So I just come to school and go home straight after."
Indeed another factor is the difficulty in finding companionship in school. The structure of community college is often the reason for this, ironically because of the lack of a community in the school.
The ISP office recognizes this struggle and works hard to integrate these international students into the community.
"We try to organize events like orientation, soccer tournaments, thanksgiving feasts to let them socialize," said ISP supervisor Joseph Ng. "We want to help them feel more at home and create a life beyond studying."
"Without taking away the level of adversity faced by local students, international students do face similarly difficult problems while studying at De Anza College," said Edmund Ng.
Help for students needing financial or emotional support:
ISP Office:
Email @ [email protected]
Phone @ 408-864-8826
In the Registration & Student Services Building (RSS), 2nd Floor (above the bookstore)
Office of Equity:
Email @ [email protected]
Phone @ 408-864-5636
In the Media Learning Center at MLC 250