Cafe De Anza: Free coffee and a quiet place to study

2

min read
More stories from Ryan Vermont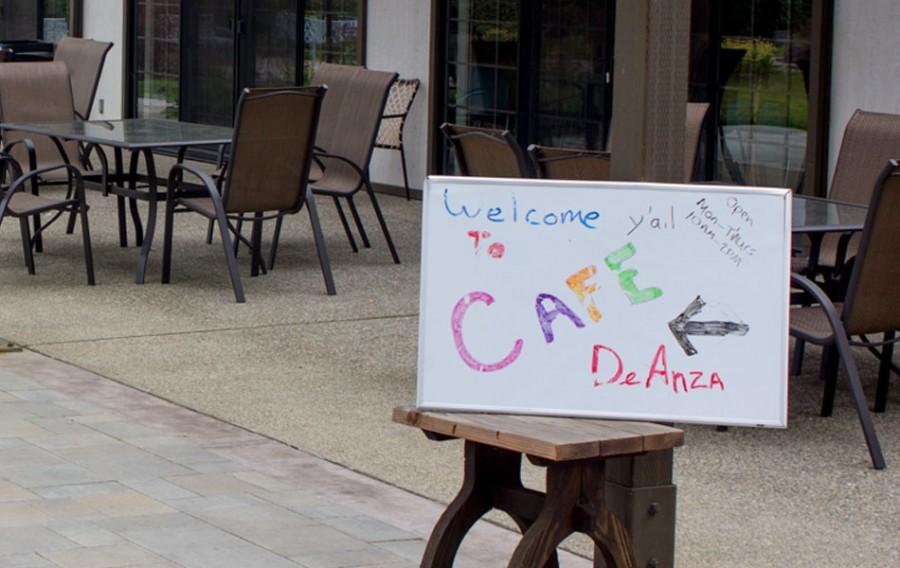 With the De Anza College library closed for the rest of the year, students face the trouble of finding a quiet place to study or do homework. But with the development of the De Anza Café, this can all still be done.
The Café is located at St. Jude's Episcopal Church right across the street from De Anza College, so students who don't have any form of transportation can walk there.
The Café offers free Wi-Fi, free coffee and tea and plenty of open seating inside and outside for De Anza students. All of the people working at the Café are volunteers from the church, and most live in the local community.
When students show up, they are greeted by volunteers who offer them tea or coffee to get started.
While winter isn't the best time to be sitting outside, the café has nice wooden tables outside covered by a canopy. Inside, the café consists of round tables to work on, a foosball table and an area to hang out and relax.
The Café was created nearly a year ago, and De Anza's Psychology Club sponsored the grand opening. Mary McKenzie, Café De Anza study hall coordinator, started the program and is in charge of coordinating the staff and, on some days, running the café.
"The Internet is faster, it's quieter and there's free coffee and tea," said Daniel Chu, 23 English major. "Nothing beats free coffee and tea."
The café is relatively unknown, but it's a gem to students who need a place to work between classes or during long breaks.
Volunteer Barbara Ashby said she thinks students are worried about people trying to convert them, or not being welcome because of their religion. She was adamant that everyone is welcome.
"We want the students to know that this is about hospitality, not conversion of religion," Ashby said.
The De Anza Café is at 20920 McClellan Road inside St. Jude Episcopal Church, and is open Monday through Thursday from 10 a.m. to 2 p.m.
Oh and did I mention free coffee and tea?