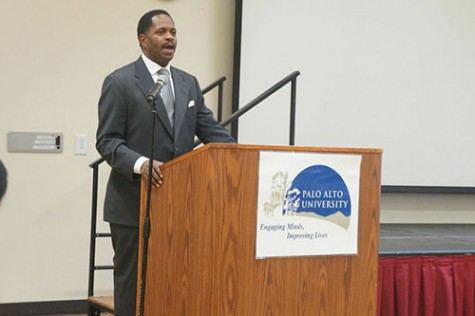 Alejandra Cabrera, Staff Writer

January 20, 2015
This past Wednesday, January 15th, Palo Alto University hosted a breakfast in honor of receiving the HEED Award for a second year in a row. Congratulations! In honor of the late Dr. Martin Luther King Jr.'s birthday, they had guest speaker Stephon Ferguson join them. Mr. Ferguson is a Dr. King...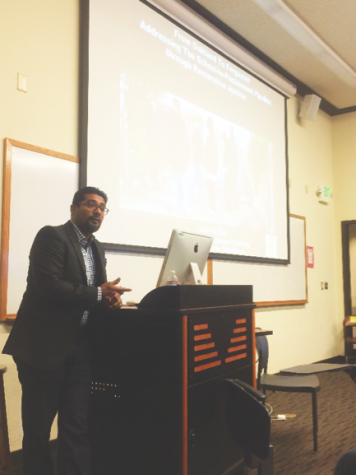 Nang Hlaing, Staff Writer

November 12, 2014
Use obstacles as strengths, a professor and former gang member told an audience of De Anza College faculty and students Nov.4. Victor Rios, author of "Punished: Policing the Lives of Black and Latino Boys," said, "Obstacles may break some people, but they can make the rest." Rios's talk...