Abhiram Rishi Prattipati, Staff Reporter

October 29, 2018
Movies based on aggressors behind real-life brutal tragedies should be encouraged by media and distributors as they not only show the aggressors perspective, but also shed light on mental health, abuse, weaponry and other issues that aren't given enough attention. Films with the lead character as th...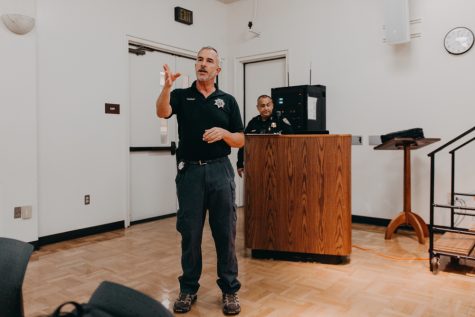 Mayer Adelberg, Staff Reporter

October 26, 2018
The second of two run, hide, defend safety training courses had an underwhelming turnout on Wednesday, Oct.24, despite the importance of the education being provided. The seminar, led by De Anza assistant police chief Danny Acosta and officer James Thurber, was an instructional course on what options were available for students if they encounter an assailan...