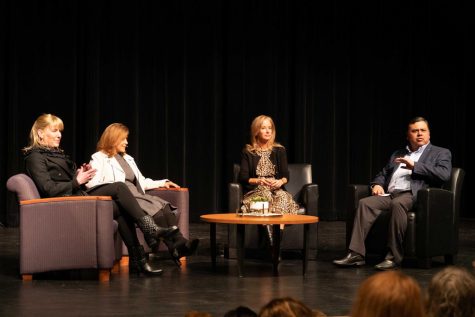 Lauren Locquiao, Staff Reporter

February 18, 2020
Silicon Valley Reads 2020 presented their theme "Women Making it Happen" at the Euphrat Museum of Art on Jan. 23, in conjunction with the opening of Euphrat's winter exhibit, "Women Pathmakers.  They brought out the author of the novel "Alpha Girls," Julian Guthrie, alongside two out of f...
Yami Sun, Staff Reporter

March 21, 2019
Two of this year's featured authors were invited to Silicon Valley Reads 2019 to lead a conversation about family history and self-identity on Feb. 27 at the Visual and Performance Arts Center. "Finding Samuel Lowe" by Paula Williams Madison is a remarkable journey about one woman's search for ...