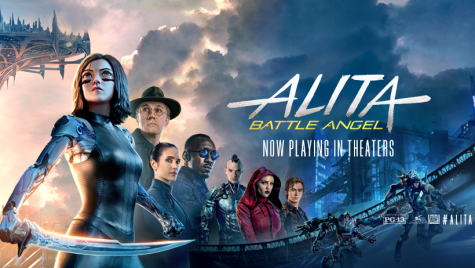 Yami Sun, Staff Reporter

February 27, 2019
Adapted from the classic Japanese manga "Gunnm" by Yukito Kishiro, "Alita: Battle Angel" is a surprising action movie with incredible stunts, parkour sequences and fight scenes. Produced by James Cameron and directed by Robert Rodriguez, the groundbreaking special effects create a more immersive...
Ethan Bennett, Staff Reporter

May 1, 2018
Some can't stand superhero movies anymore, but they still belong at the top of the box office, and I can't wait see more. Recently, acclaimed director James Cameron openly criticized Marvel's latest film, "Avengers: Infinity War," and addressed what he calls "Avengers fatigue." According ...