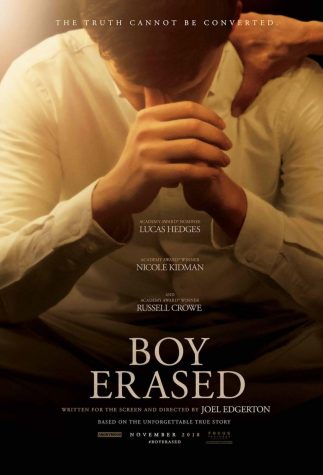 Tommy Pham, Staff Reporter

November 12, 2018
"Boy Erased," released on Nov. 2, is a film that sheds light on an insider's perspective on how gay conversion therapy camps work and spotlights hardships the LGBTQ community face everyday. Based on author Garrard Conley's 2016 memoir with the same title, the film follows Jared Eamons, played...
Jack Molmud, Video Editor

May 7, 2018
The California Assembly bill banning gay conversion therapy and its advertising is a violation of the First Amendment, and should not be passed into law by the state senate, despite the dangers of the practice. The law proposed by Evan Low, California Assemblyman and De Anza alumni, would ban "a...