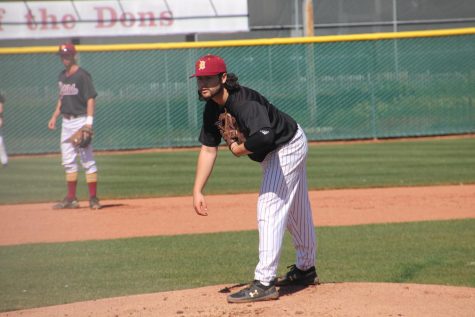 Gabriel Barrenechea, Staff Reporter

March 25, 2019
The De Anza College baseball team took a big 16-4 loss at home on Tuesday March 12 against San Mateo College. San Mateo were ahead of De Anza from the get go. The first 3 innings went slow but the top of the fourth was when it all went downhill for the Dons. Head coach Erick Raich visibly showed frustration d...
Yami Sun, Staff Reporter

February 6, 2019
De Anza College's baseball team fell to Yuba College 10-6 in their second home game of the season Jan. 26. But a peculiar situation on the sidelines midway through the match seemingly marred the game. Outfielder James Halpin, on the bench, was ejected from the game for allegedly arguing calls with ...