Softball prepared to retool for next season after last-place finish

2

min read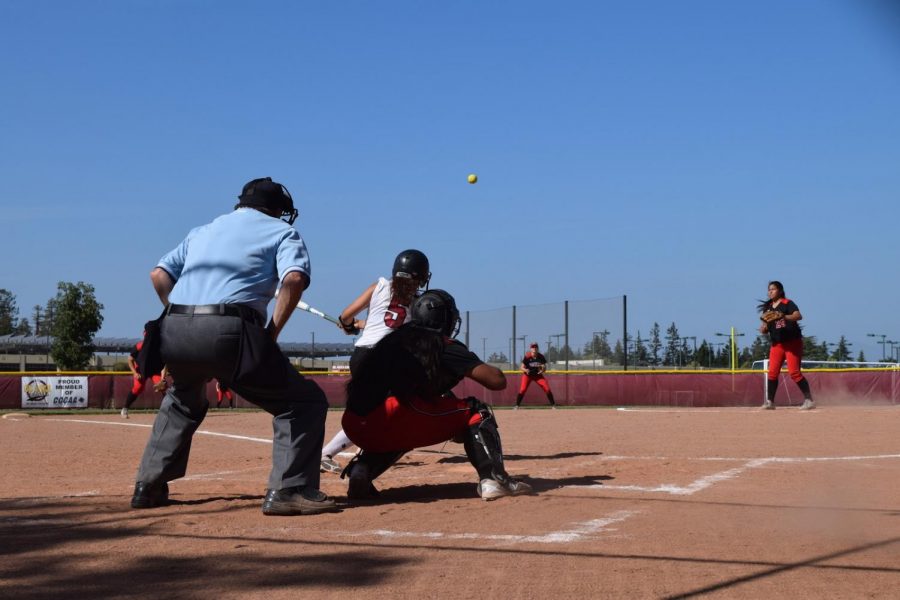 De Anza's women's softball team entered the 2018 season with high hopes for their campaign, as they would return five sophomores and a whole group of freshman talent. But the end result of the season wasn't pretty for the Dons, who ended up going 0-12 in conference play, and 1-33 overall.
"It was a tough season–we lost a lot of games–but we all had fun," outfielder Billie Jean Lundberg, 20, business administration, said.
The teams offense was highlighted by sophomore Kayla Fletcher, who led the team in hits (25) and batting average (.325) and was tied for the lead in runs scored (13). On the other side of the ball, Bryanne Alvarado and Sarina Maldonado led the pitching staff, combining for almost 160 innings and 10 complete games.
"The hardest part about ending a season is saying goodbye to all the teammates you grew close with" Lundberg said. "We grew really close together, and sharing a sport with these girls that all have similar interests was really cool."
The team, while they did not have a very good season record-wise, had a few memorable moments, such as their win against Los Medanos College. "We had to play two games that day, our hitting was really good that game and it was a really uplifting experience" Lundberg said.
While the season did not come close to the team's preseason hopes, looking towards the future, the lady Dons will bring back 12 freshman next season and will hope to take the next step forward towards being a competitive team.
Now as the season is over, their sights turn towards next year. "We've recruited some really great girls to help us out next season," freshman utility player Brittany Rayment, 19, early child development, said.