Tennis drops state, season ends

1

min read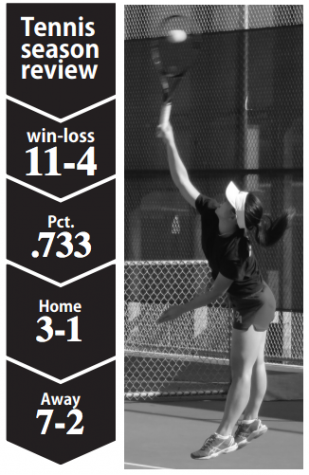 The De Anza women's tennis team missed a chance at a fairy tale season ending when they lost 5-1 in the 2016 CCCAA Team State championship to Cerritos College on April 20.
The loss is not for naught as the team won the Northern California championship against Cañada College, who was previously unbeaten.
De Anza sophomore Van Nguyen is currently the No. 1 player in Northern California and one of the team's top performers in singles/ doubles matches.
Battling alongside Nguyen most of the year, sophomore Polina Gorshenina played exceptionally well in doubles matches and was instrumental in the Dons getting far in the postseason.
De Anza finished the year with an 11-4 record, winning eight of their last 10 games, to finish off an outstanding year for De Anza and the tennis program.