De Anza baseball falters down the strech, suffers 9-1 defeat
The De Anza baseball team (21-15) stumbled to the finish line, losing 9-1 to West Valley College (14-22) in their final game of the season Thursday, April 28.
The Dons surrendered 11 hits and nine runs en route to a loss that capped an abysmal April where they dropped eight of their last 12 games. Their bats were relatively silent as they were held to just five hits and one run, which they scored late, long after the game was out of reach.
"We didn't execute. We chased his pitches. We chased pitches out. They had to swing it to beat us, and they did," catcher Daniel Molinari said. "It's one of those wins where they flat out beat us."
The Dons' struggles started in the second inning when starting pitcher Chris Johnson put two men in scoring position, setting up a sacrifice fly for the first run of the game.
However, Johnson was able to limit the damage, holding the Vikings to one run by throwing strikes and relying on his defense to make plays. The same cannot be said about the third inning though.  
After giving up a leadoff double, Johnson allowed the second run of the game to score on a single to right field. Head Coach Erick Raich called for a pitching change when Johnson walked the subsequent batter.
Johnson pitched two innings, surrendering four hits, two walks and four runs.
Raich sent RHP Justin Contreras in with two men on, but Contreras quickly walked a batter and loaded the bases. A wild pitch scored a run, and a fielder's choice scored another before the inning ended.
The Dons went into the bottom half of the third inning trailing 4-0.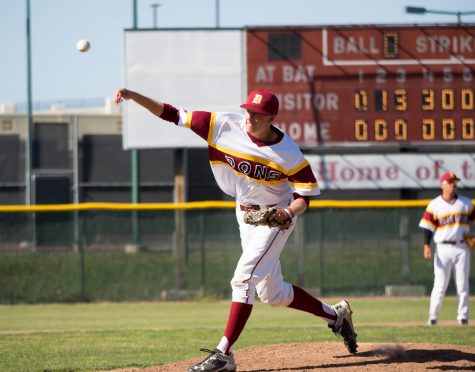 The Dons continued to struggle in the fourth inning, committing a costly error that allowed two runs to score.
With two men on and two outs, a routine ground ball to third baseman Sam Reno would have ended the inning, but Reno's throw flew over the head of first baseman Abraham Arias. The Vikings sent their runners and extended their lead to six.
"I guess I wasn't under my feet and I just let the ball fly, and it sailed over first base," said Reno, who would score the only run of the game for the Dons.
Contreras gave up an RBI single before ending the inning. At the start of the bottom of the fourth, the Dons found themselves in a 7-0 deficit.
Arias said that the errors made by the Dons on Thursday has been a problem all season.
"It's been like that all season. A lot of mistakes, a lot of mental mistakes," he said.
The Dons couldn't shake off the miscues and did not have an answer for the Vikings offensively, tallying only three hits through the first seven innings.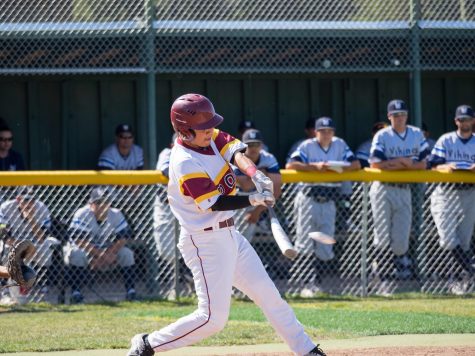 Raich said that the Vikings' pitcher threw a good game and forced the Dons into outs using power pitches.
"He spotted his fastball. He pitched aggressively. He got us [in] 1-2, 0-2 [pitch counts] as fast as he could and he went at us," Raich said. "He pitched like a power pitcher and he did a good job."
Raich said his frustrations stems from his players' inability to use what they learn in practice during in-game scenarios.
"You can only get guys so much game-like experience and simulate as much as you can," Raich said. "It's kind of like a tutor. You can tutor a kid as much as you want, but if they don't repeat it on a test it doesn't matter.
"We need to work harder mentally and we're not doing it."
Although thy did not end the regular season on a high note, a Cañada College loss on April 30 to Chabot College clinched a playoff spot for the Dons.
They will get a chance to right the ship when they play their first playoff game against Cabrillo College (25-11) on Friday, May 6.