Loan default rate crisis prompts financial literacy initiative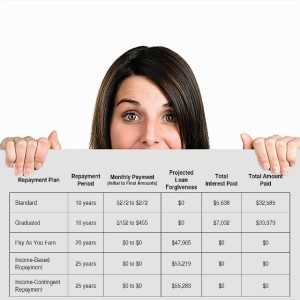 Hang on for a minute...we're trying to find some more stories you might like.
With heightened urgency to keep student loan default rates down, De Anza financial aid office has goals to promote financial literacy starting the 2014-2015 academic year, according to Lisa Mandy, director of financial aid at De Anza.
"Students should take loan repayments very seriously," Mandy said. "Defaulting on loans impacts them further down the road than most of them understand."
The initiative is prompted by the U.S. Department of Education and the California Community Colleges Chancellor's Office in response to the surge in national student loan default rates in the last two decades.
The default prevention initiatives will assist colleges to curtail defaults with strategies that include financial literacy tools which financial aid departments can adopt.
Based on the 2011 cohort default rate, the most recent data released by the Department of Education, 17.5 percent of De Anza students who took out student loans failed to make payments on schedule within the first two years after they entered the repayment period.
Students seem to understand how to apply for loan, but do not understand how to deal with loan repayment, Mandy said.
Repayment and deferment options are available for borrowers to postpone or reduce loan payments in times of financial difficulty. But many borrowers end up defaulting when they stop making payments and don't communicate with their loan service providers, Mandy said.
"There should always be a solution, and people need to not be afraid to ask questions," she said.
While borrowers are required to complete entrance and exit loan counseling, Mandy said that students unlikely retain the information about the repayment process.
Over-borrowing is also an issue that is precipitated by incomprehension of compounded interest on loans.
"I find most students don't know how to compute interest rates on loans, which is part of the reason for the huge mortgage industry fall out," said De Anza accounting instructor Lydia Botsford.
De Anza students borrowed $6.5 million in loans during the 2012-2013 academic year, and so far in the 2013-2014 academic year, 18 percent of students have taken out an aggregate of $4.5 million in student loans, said Joe Ngo, financial aid assistant at De Anza.
And the number of borrowers will likely increase as students transfer to four-year colleges. More than half of Californian students have accrued an average of $20,000 in student loan debt at public and private non-profit 4-year schools in 2012, according to the Institute of College Access & Success.
But perhaps more worrisome is students' perception that a loan is free money.
"Sometimes they'll come in saying they want to accept their award, when their only awards are loans," said Fadumo Ali, De Anza financial aid assistant. "Then you explain to them that if they want to accept the loan, it's money that they have to pay back, then they'll say they don't want that."
"The disconnect is that students know loans are out there for them to use for school, but some don't understand that when they take it out, they're going into debt and an agreement that they are responsible to pay it back," said Variny Yim, regional consultant of JumpStart Coalition for Personal Financial Literacy.
Students may not fully understand that the ramifications of late loan repayment and credit card bills will lead to poor credit scores, affecting many aspects of life, including one's ability to get good interest rates on future loans and even to be approved for an apartment lease, Yim said.
Educating students sooner about how to assess their future earnings potential, how to budget properly and calculate the amount to borrow will all help students make better financial decisions in their early adulthood, Yim said.
While some research has suggested the insignificant effect of financial education on behavior and results, some say that changing the troubling statistics requires teaching the concepts even before students get to college.
"Financial education should begin at the K-12 level and be a repeated curriculum," Botsford said.
But without mandated curriculum, many may continue to make financial miscalculation throughout their lifetime.
As of 2013, only 17 states require personal finance courses to be taken in high school, and in California, personal finance is not included in the kindergarten through grade 12 state standard, according to data from Council of Economic Education.
Yim said that the lack of curriculum standards and certification for teachers might hinder its implementation in schools. And for now it remains a topic that teachers can fuse into other subjects they teach.
Personal finance instruction doesn't fit into any discipline and subject in school, which makes it difficult to integrate academically, according to Dan Salah, instructor of a personal finance course at De Anza.
"The assumption is that people learn it at home," Salah said, "but there's plenty of adults who don't know how to manage finances and go through life spending a lot more money than they need to and not saving enough and earning enough on their investment."