33rd Annual Herb Patnoe Jazz Festival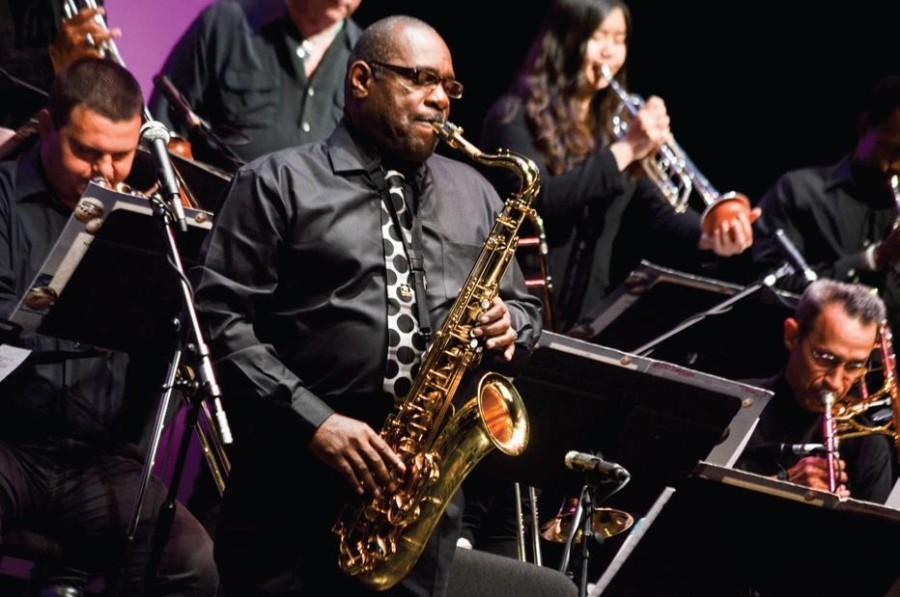 The 33rd Annual Herb Patnoe Jazz Festival took place in the Visual and Performing Arts Center, Friday May 30.
The night began with a set by the De Anza Jazz Ensemble, directed by John Russel.
They performed "A Foggy Day" by Lennie Niehaus, the smooth and loud "April in Paris" arranged by Bob Minzter, "The Funky Kids are Pretty People" by Thad Jones and closed with
the rhythmic number, "Every Little Beat Helps" by Sammy Nestico.
During "The Funky Kids are Pretty People" trumpet player Jerry Kroth laid out a fabulous solo, filled with harmonic leaps that kept the audience applauding into the next solo.
The band's ending song "Every Little Beat Helps" featured swift piano skills by Jae Kao, prominent throughout the performance.
Next the Daddios Big Band played a six-song set featuring "Little Rascal on a Rock" by Thad Jones, "F.M." by Lyle Mays, "Angel Eyes" by Ray Brown and finished with "La Almeja Pequena" by Gordon Goodwin.
The Daddios displayed features of electronic jazz music with the use of an electric bass and keyboard.
Their version of "F.M." was especially interesting and also had a great piano solo.
During the finale, trombone player Bill Black-Hogins took the crowd with his blues infused solo in "La Almeja Pequena."
The main feature, Jazz Garden Big Band, directed by trombone player Dave Eshelman, played 12 songs.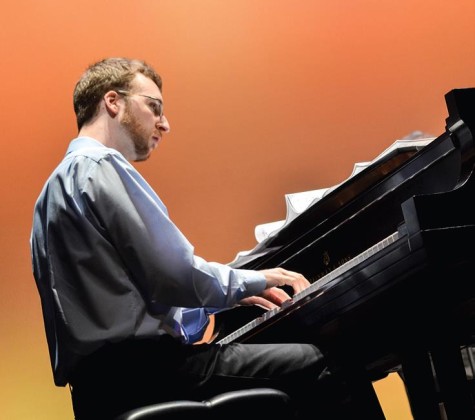 Four were written by Eshelman, including the opening song, "Dance of the Scorpion," which had a different tone from the previous bands.
The band also played the Duke Ellington piece, "Love You Madly" with a great trombone solo.
The concert lasted well into the night and the center was nearly full during most of the festival.