Joaquin De La Torre, Opinions Editor

April 24, 2020
De Anza College students are still able to request a grade change to pass or no pass for their classes taken in the winter 2020 quarter with a deadline extension of 180 days, the timeline began March 13. Typically, students have to request a grade change from a letter to a pass or no pass 4 weeks...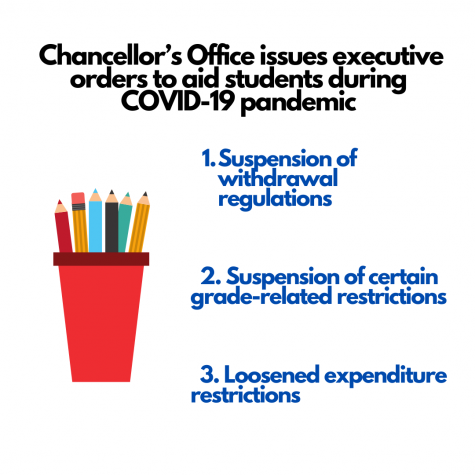 Anthony Lucido, Social Media Editor

April 15, 2020
California Community College Chancellor Eloy Ortiz Oakley shared ongoing initiatives and future plans for California community colleges in response to the COVID-19 crisis in a Zoom press conference on Tuesday. "Our office has been keeping a close eye on the spread and the impacts," said Oakley....