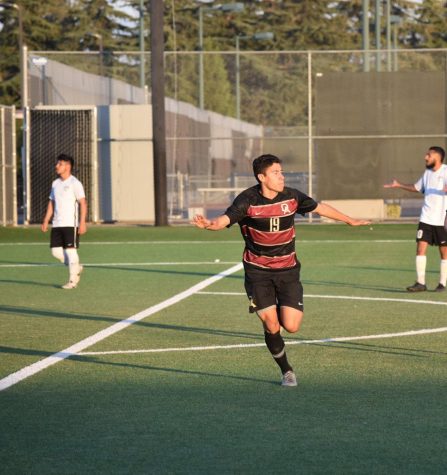 Gabriel Barrenechea, Sports Editor

November 13, 2019
The De Anza College men's soccer team scored four goals to overcome the Evergreen Eagles in the Nov. 5 game, bringing the final score of 4-2. De Anza had a rough start in the beginning of the first half. Evergreen was locking them down on defense and even got a goal to take the lead. Things started...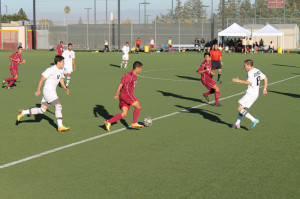 Carla Arango, Staff Writer

November 18, 2013
On Friday, Nov. 8, the De Anza College men's soccer team controlled the ball and defeated Evergreen Valley College 4-0. De Anza demonstrated their offensive skills by attacking well and not allowing Evergreen to make successful plays. "We were on top today," said assistant coach Roheet...