Naomi Fuhrmann, Staff Writer

March 5, 2015
Both De Anza College tennis teams are starting the season with hopes and a lot of motivation. Head coach Ron Ward said  he is excited about both the men's and women's tennis teams this year. Regarding men's tennis, Ward said, "We'll finish probably second in the conference and go to playoffs." Though...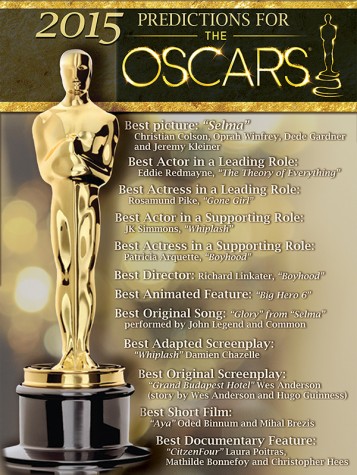 Bojana Cvijic, Staff Writer

February 18, 2015
The Oscars are right around the corner, so who's going to go home a winner? Though there's been a lot of outrage on who's been nominated and who hasn't, we still have to pick who's going to win this season, so without further ado, here are my predictions for 2015 Academy Awards: Best picture...