The women's volleyball team took the Monterey Peninsula Lobos all the way to a fierce fifth set at home on sophomore night, Nov. 8—the Lobos took the Mountain Lions out in a reverse sweep.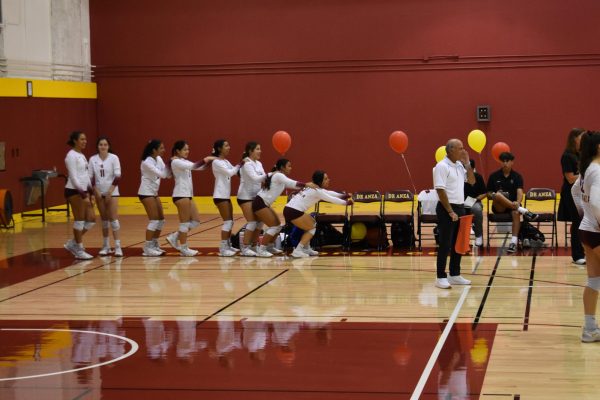 Before the match, the team celebrated their sophomores by preparing posters and gift baskets for them.
Setter Sydney Su, 18, computer science major, said she appreciated the audience as the Mountain Lions' parents and students were her "purpose to play."
Having already lost to the Lobos on Oct. 20, the Mountain Lions took what they learned to the court and controlled the game, winning the first two sets.
Story continues below advertisement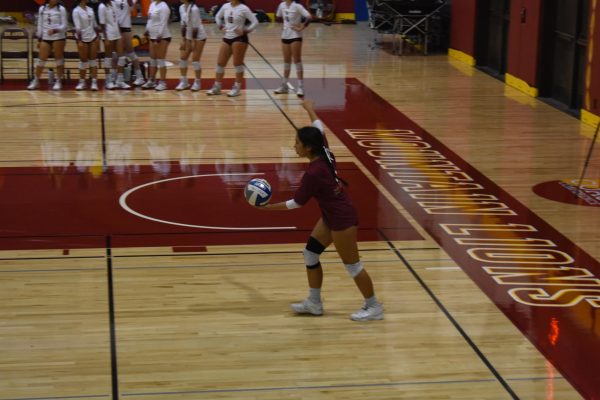 Libero Janelle Langarica, 20, industrial design major, said that the team's blocking and offense in the first half showcased their strength and how they built it up throughout the season.
"(Winning the first two rounds) showed how much we improved today," Langarica said. "We played so much better than we played the Lobos the first time (this season), and that's something I'm proud about.
Going into the third set, the Lobos broke De Anza's momentum, winning the round 25-19. Although the Mountain Lions fought tooth and nail for each set, the Lobos' streak kept going until they won 3-2 in a reverse sweep.
Assistant coach Alaina Venezuela, said De Anza would have won on its skills but lost the game on a lack of energy and communication.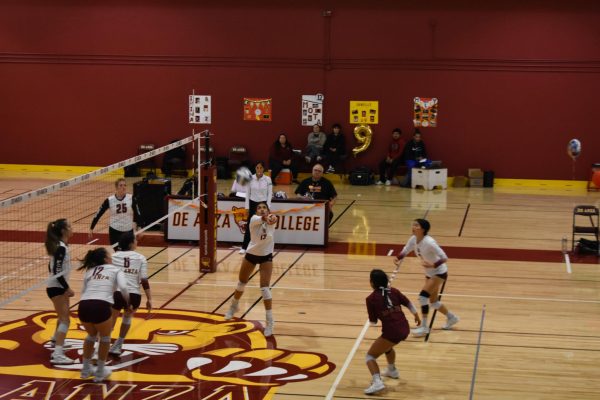 "Our blocking and passing definitely stood out today, but our energy was a factor when we were doing really good things," Venezuela said. "So when we had low energy, that was a factor too."
Venezuela reflects on the external factors leading up to their match against the Lobos, combined with the influence of sophomore night on the team.
"It was an intense environment. We have a lot of friends and family in the crowd, and we want to win because Lobos are our rivals," Venezuela said. "We lost to them last time when we really shouldn't have. I think we had many external factors play into us negatively this time as well. We fought well in the beginning and unfortunately couldn't finish out toward the end."
The Mountain Lions end their season with a 10-18 record.