Papa Zat: unheralded ace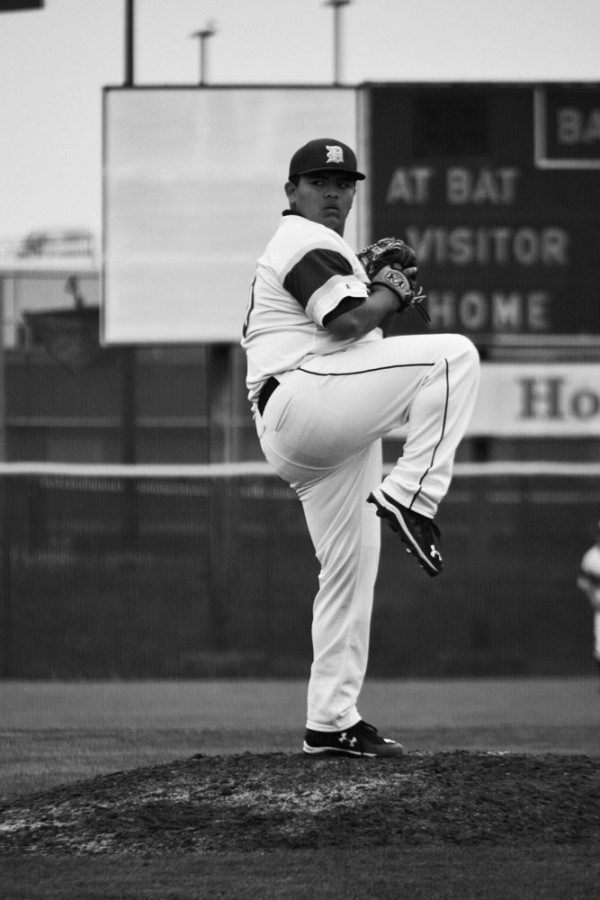 De Anza College's left handed pitcher Alex Zarate never imagined himself playing baseball.
"I always wanted to play football for the 49ers," he said.
Growing up, Zarate was influenced by his grandpa to play baseball and learned to love the game one day at a time.
"He loves the game more than anyone I know," Zarate said. "He is my biggest supporter."
He began playing baseball at the age of eight and grew up idolizing San Francisco Giants outfielder Barry Bonds.
At the age of ten Zarate's former double A coach pushed him to try pitching.
"I tried it and I didn't like it cause I couldn't throw a single ball over the plate," Zarate said.
When Zarate entered Branham high school he said he felt his pitching career was over. He had trouble throwing strikes and threw a mere 60 miles per hour.
The summer after his freshman year he was introduced to a travel team called California Club Baseball which significantly improved his pitching with the help of current De Anza baseball head coach Erick Raich.
As a sophomore he was pulled up to varsity where his hard work paid off when he received second team all-league that year. In his senior year Zarate took his team to the division II CCS championship and won.
In his last year, Zarate received the first team all-league award as well as second team All-state award.
"I went from 60 mph my freshman year to being able to throw mid to low 80's," Zarate said.
After high school Zarate was lost on where he was going to go and if he was going to play baseball. With word that Raich had become the new head coach of De Anza, Zarate had his mind made up to join the team.
"I had known instantly I must go with the team that is responsible for making me the pitcher I am today," Zarate said. "I knew they would help me improve what I need in order to move on to a higher level of play."
Zarate said coming to De Anza was one of the best decisions he has ever made. "I love my team and wouldn't want a different group of teammates to have my back when I'm on the mound."