Freeb!rds World Burrito presents nothing new

2

min read
Freebirds World Burrito, a Mexican create-your-own style of eatery near De Anza College, opened doors during finals week on Dec. 12, 2013.
Freebirds' location and the variety of burrito options make it an ideal place for students to eat and socialize.
The interior imitates a Mexican restaurant and is well kept with plenty of space.
Tables are spread out in a respectable manner so students will feel comfortable with enough room to eat.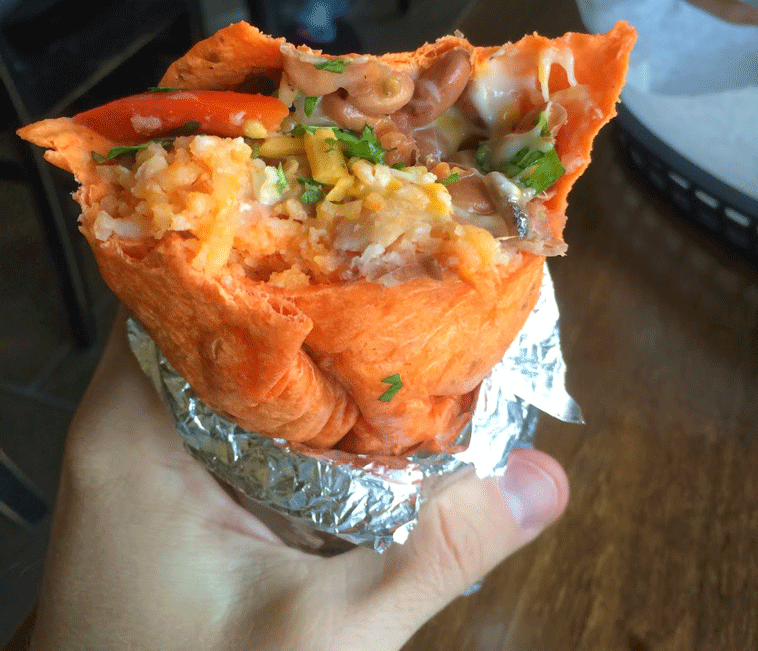 The restaurant also offers plenty of seating at the center of the joint, near the corners and sides, and also right outside.
Freebirds' staff is welcoming and knowledgeable about the selection.
The staff was willing to advise customers on meal choices and give thorough explanations detailing the ingredients of any of their burritos.
Besides burritos, Freebirds offers tacos, quesadillas, nachos, salads, and desserts to accommodate everyone's tastes and include variety.
In addition, Freebirds also offers a Kids Menu that serves smaller portions for children
At Freebirds, price isn't measured by the choice of meat, but rather by the portion size of the tortilla.
Four tortilla choices are available: spinach, flour, cayenne, and wheat.
Prices for smaller sized burritos to the largest range from $6.29 to $12.99 each.
While tortillas come in many varieties, Freebirds' meat selection is standard.
In addition to grass-fed, hormone-free beef, they also serve all natural, hormone-free chicken, and all-natural pork.
A standard meal for a college student on a budget could be steak, lettuce, white rice and cheese in a cayenne tortilla.
It could also include their chicken breast, white rice and lettuce on two crunchy tacos. The meal cost $13.
Freebirds also offers many combinations of their ingredients for a similar price.
Their versatility helps students on a budget eat a full fledged lunch, rather than spening the same amount of money on junk food.
The meal had a distinct taste and texture, even with similar ingredients as other restaurants.
But it tasted incomplete and did not have a quality that could reel in many customers.
However, the budget associated with the quality of food is decent enough for college students to enjoy a lunch once in a while.
Freebirds' location serves as a convenience to students looking to grab a quick bite close to campus.
The restaurant is set to become a regular joint for students to eat in between classes.
Although the food could be better, Freebirds gets three out of five stars for quality.