DASB senators prepare for midterm elections

2

min read
The DASB senate meeting held on Wednesday Nov. 12 turned into a noisy playground when current senators and interns tried to get to know each other better before elections this week in which DASB senators will elect seven new senator and 20 interns to serve the rest of 2014-2015.
Students interested in the available positions have been participating in various DASB senate committees.
An hour into the meeting, all the tables were moved away, and an icebreaker game started.
In the game, two people were a bowl of pho and needed to catch a certain number of "products" — other students. Senators, interns and others ran around screaming and laughing wildly. If there was any ice, it definitely melted.
After the game, senators and interns divided into pairs and had about 10 minutes to talk to each other before moving to
another person.
"This event is very lively, cheerful, compared to other senate meetings, where it is three hours and all the energy is going out," said Tiffany Budiyanto, DASB senator and diversity and events
committee member.
To become a senator, an intern needs to apply and attend a minimum of three committee and senate meetings. This allows senators to get a better understanding of which intern is really active and will best fit in with the already existing senate.
"You can see it pretty clearly when they go to all senate events, you definitely have an idea who is working and who is not," said Rhea Goveas, DASB senator and chair of the finance committee. "Everyone has a fair chance."
During elections at the DASB senate meeting next week, senators will call one intern at a time and ask why he or she wants to be a senator. Each answer should take a minute and after a short interview senators will discuss each intern and vote.
Up to this moment, many senators already have an image of how they will vote.
"Four-five people I know should be in, and if I can get 2 or 3 of them, I think the senate will be a lot better," said DASB senator Pedro Alberto Enriquez.
Even though no more than 7 interns will become senators next week, those who won't be elected can still stay interns and take part in senate life.
"I want to make sure they know it's not a rejection, they can still be involved," Enriquez said. "We need people who can help and have ideas."

About the Writer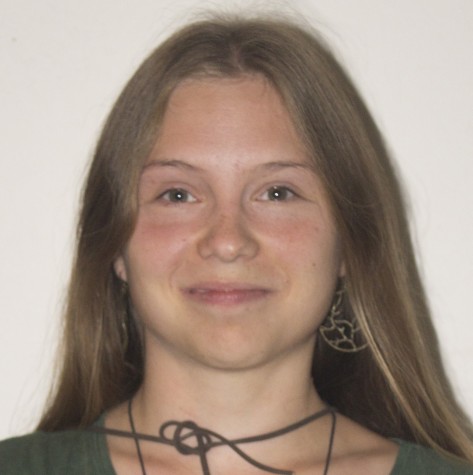 Alena Naiden, Features editor