DA holiday light show puts a smile on everyone's face

1

min read
In exceptionally large strokes of blinding light in multi-varying sizes that make up finely-tuned images of christmas-themed art accompanied by christmas carol within the planetarium, a crowd composed mainly of families with young children cheered and voiced their encouragement to the light show composer. With a brilliant flash of color shadowed by christmas music, the Laser Holiday Magic show went underway. Held for the last several years at the De Anza College Fujitsu Planetarium, Toshi Komatsu, Director of the Fujitsu Planetarium says that: "For the Laser Holiday Magic and Laser Halloween shows, these typically do very well and often sell out as these are seasonal titles, and are popular with children." With a variety of shapes and different colors that bloom on screen, the creations are pieced together and formed to make the entertainment seen by audiences of all ages, with greater appeal to younger folk. But not all showings are accompanied by a myriad of lasers and bursting color or are season-related. Some viewings are unique for astronomy-themed purposes only "that cover a range of topics from stars, the planets, to black holes, and more- and a live night sky tour of constellations, planets, and other phenomena visible that night to share the latest astronomical news and discoveries with our audiences," said Komatsu. Regarding news of the planetarium itself, this coming January, a new laser system will be installed with new effects and graphics that may shape the showings of future light shows and astronomical pursuits.
About the Writer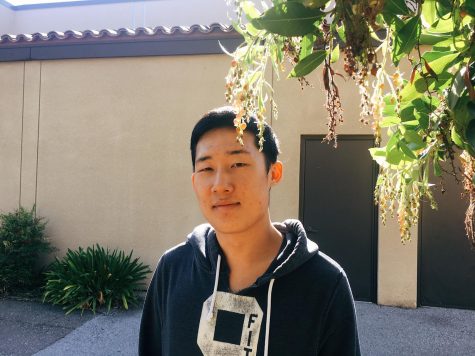 Ryan Chen, Photo Editor
Ryan Chen doesn't really know what to put here so he decided to write this prolonged sentence in order to fill up blank space. He's probably into books,...