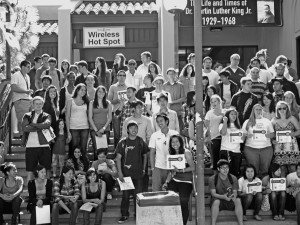 June 10, 2010
De Anza College's fifth annual student-athlete recognition ceremony took place June 2 in the Campus Center rooms A and B. Nineteen sports programs were highlighted, but the focus of the ceremony was to honor the academic achievements of its sophomore student-athletes.The event was hosted by Matt Tros...
May 21, 2007

Filed under Baseball, Features, Sports
La Voz: What has been the most difficult thing that's emerged from this situation? Scott Hertler: "It has been difficult for the players, coaches, and administration, because it was so unexpected...I never thought it could happen here...It's been difficult to complete the season. Our numbers were down...