A Black student Meet and Greet event brought students, faculty, and staff members from various backgrounds together to celebrate the rich culture of the college's Black community and promote inclusivity on campus in the Hinson Campus Center on Nov. 1.
The yearly event is organized by the Umoja Community counselor in an effort to foster a sense of unity and support among De Anza's diverse student body and particularly the Black student population.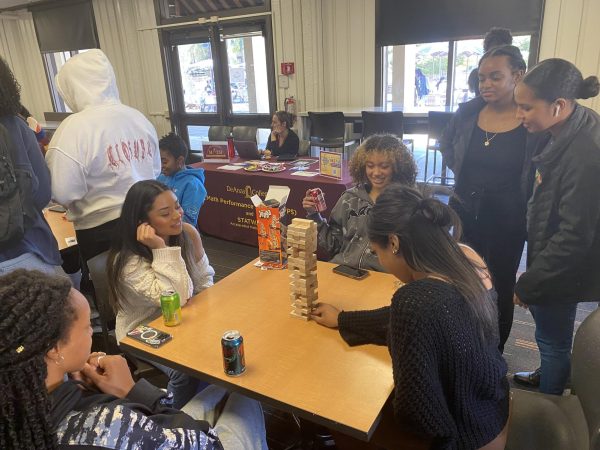 As participants filed into the room, organizers encouraged them to grab a plate of soul-inspired food, participate in games such as Jenga and UNO, make new connections, visit the campus organizations that had stands set up, and share their unique experiences as Black students within the college community.
Micah Rudin, 20, sociology and psychology major, said that the event helps students ease off their minds about midterms.
Story continues below advertisement
"There is a lot of transience since a lot of people aren't in a moment where they have time to reflect on things," Rudin said. "Having this event gives us time to have fun and do some de-stressing."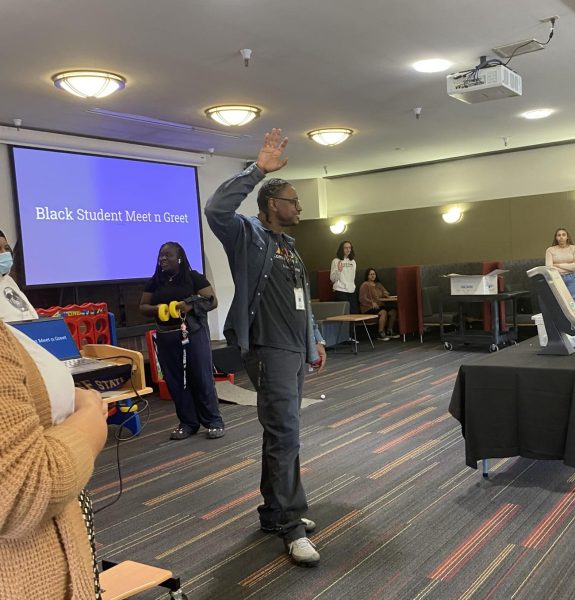 One of the organizers of the event, Maurice Canyon, an Umoja community counselor and professor, said that the motivation behind hosting the meet and greet is to create an opportunity for students to come together.
"I wanted to create a time and space for students where they could have a nice time and connect and support one another during this challenging (midterm) week," Canyon said.
The event also featured three campus organizations, including the Food Pantry, Disability Support Programs and Services, and Math Performance Success.
Wesley Simmons, 20, kinesiology major, said she felt great to catch up with her friends and professors.
"I had a vague idea of what to expect from this event from last year, but being able to see old classmates and professors I haven't seen in a while and catch up with them really made my week."
Lydia Dessu, 19, business accounting major, said that the Black student Meet and Greet was a resounding success.
"Events like these remind me of the importance of diversity and inclusion within college grounds, like De Anza," Dessu said. "It shows that no one should feel like an outsider and that there is a place and community for everyone."