Damn. A Review.

2

min read
"DAMN." is Kendrick Lamar's fourth studio album and his shortest to date, clocking in at only 54 minutes and 54 seconds.  "DAMN." focuses on a wide array of topics like police brutality, racial profiling, the pressure of the music industry, while also  staying true to one's self.
"DAMN." features guest appearances by  Rihanna, U2 and Zacari lend their voices and help Lamar create truly unique and invigorating collaborations.
On the Zacari's collaboration "LOVE.," Kendrick creates a surprisingly tender and uplifting love song that shows a softer and vulnerable side of Lamar, while he pleads his love and devotion to his partner.
On "LOYALTY.," Rihanna duets with Lamar on an effective duet, where both Rihanna's and Kendrick's vocals complement each other. Set to a hypnotic and entrancing beat, "LOYALTY."  is easily one of the standout tracks on the record.
Lamar's beef with the media, politics, and social injustices does not go unanswered. Kendrick takes numerous jabs at Fox News, President Trump and rapper  J. Cole, while also bringing awareness to many social issues.
On the track "FEAR.," he discusses the anguish and dread that he and many young black men face in our society: the fear of dying young. "I'll prolly die anonymous. I'll prolly die with promises. I'll prolly die walkin' back home from the candy house. I'll prolly die because these colors are standin out." The song is a haunting reminder of the hardships black youth face.
Another standout track for me is "XXX.," because it sums up the album's social themes perfectly. The song brings awareness to police brutality and the injustices that plague the black community. U2 guest stars on this track, bringing an interesting and unexpected combination of musical stylings.
On the infectious lead single "HUMBLE.," Lamar exposes the phoniness within society and in the rap community. Kendrick also celebrates the natural woman: "I'm so fuckin' sick and tired of the Photoshop. Show me somethin' natural like afro on Richard Pryor. Show me somethin' natural like ass with some stretch marks." These lyrics created a bit of controversy, with some people claiming that Lamar was shaming women that did not fall into the natural woman category.    
I personally don't think this is Kendrick's best album. I would give that honor to "Good Kid, M.AA.D City," but "DAMN." does have some bright spots that help it stand out as a solid hip/hop album.
I love  Kendrick's thought-provoking lyrics and his ability to deliver an album that speaks upon  all the crazy things happening in the world today. I highly recommend that you give "Damn." a listen.. 3.5/5
About the Writer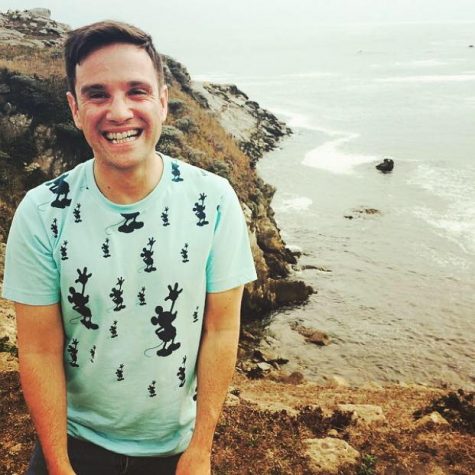 Chuckie Snyder, Pop! Editor
Lloyd "Chuckie" Snyder hopes one day to write film reviews professionally. He has a passion for movies, the horror genre is among his favorites. Chuckie's...