SJ Earthquakes Player Balances Ball and Books

2

min read
De Anza College student Gustavo Silva sets goals and nets goals
More stories from Elizabeth Rodriguez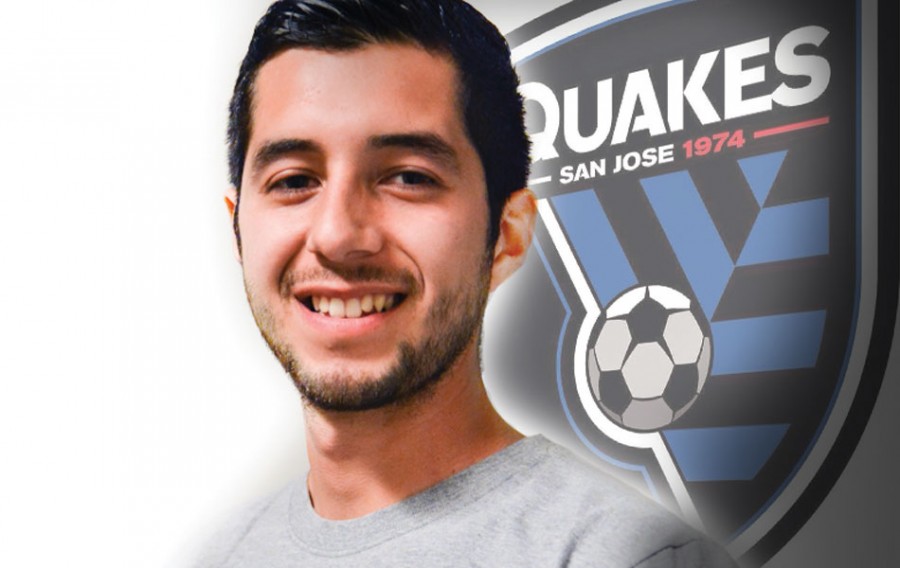 You think being a De Anza College student is difficult? Try playing professional soccer at the same time.
That's the life of Gustavo Silva, 22, and he's loving it. Silva currently plays center back/leftback for the San Jose Earthquakes.
Silva has been playing soccer for as long as he can remember. Having a passion at such an early age, it's no surprise he has accomplished so much at a young age.
Silva began his professional soccer career as a member of the Earthquakes Youth Academy in the 17-and-under division team. At the academy, Silva received greater training and gained better soccer skills.
As his skills progressed, he began meeting with coaches, and by the time he was old enough to play for the team, head coach Dana Taylor was aware of his potential. Taylor asked him to try out for the team and in the summer of 2014 Silva was accepted.
Silva said that although he has accomplished so much at a young age, he has also been faced with challenges.
"One of my greatest challenges was facing the Sunderland under 20's from England," he said. "That was definitely one of the most competitive games I have ever played in. They were really organized. It was a good experience and I learned a lot from them."
When reflecting back on his greatest accomplishments, Silva considers being a state champion not once but four times. He credits his accomplishments to his coaches and teammates.
"I had a good coach with me and a bunch of guys who are pretty much like family, we took it all the way four times consecutively" Silva said.
When asked what he considers the most enjoyable part of playing for the Earthquakes Silva said, "On game days, it's arriving, the feeling of knowing who you're representing and once you're there, it's just to live in the moment with the fans."
Silva said he understands the value of an education.
"Education is something no one can take away from you," he said "I pray to God it never happens, but say something happens to me in the field where I wouldn't be able to play anymore, I will still have my education."
Silva is a business major.
"It's very hard actually, going to practice every day," he said. "I would have to commute all the way to Tracy then back to school."
"It's pretty difficult, but if you want to do it, you can do it."
With a talent for soccer, a commitment to higher education and a demanding schedule, Silva clearly what one can accomplish both on and off the field.