Fresh vegan food that comes with good karma

2

min read
More stories from Naomi Fuhrmann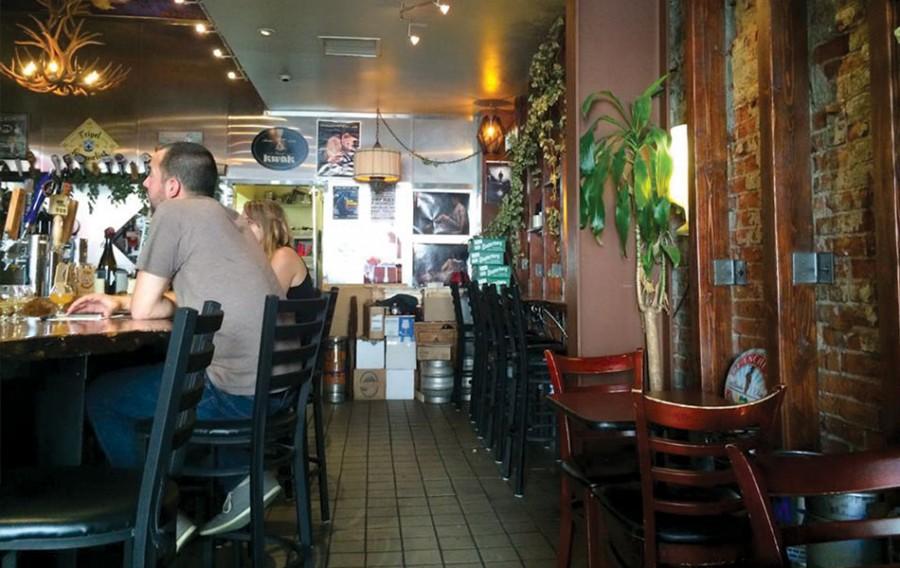 The strong smell of beer and spices hits when you walk into Good Karma Café in downtown San Jose.
Before even ordering food, you must admire the design of the place.
Heavy beer kegs decorate the floors and countless beer bottles decorate the walls,  which are already filled with plants and posters.
Though a little dark and narrow, the restaurant doesn't look unappealing or uninviting in the slightest.
You order your food from the friendly registrar, Ryan Summers, who is also the owner and seems to be genuinely interested in how your day is going.
Summers described the Good Karma Café as having "vegan comfort food with a funky aesthetic," but said the atmosphere of the place speaks for itself.
After ordering, you seat yourself anywhere in the small, cozy restaurant either at the few small tables or the two long bar tables.
The food itself is vegan, fresh and served quickly.
You have the option of getting one of three entrees with a side of brown rice or quinoa. The entrees themselves are delicious and many of them are even gluten free.
It is highly recommended to get a bottle of organic juice from a family owned business with your food order, not only because it is delicious, but also because the food is very spicy.
It is sometimes financially difficult for college students to find healthy food to eat because it tends to be very pricy.
But the Good Karma Café, is affordable as a healthy and fulfilling meal, ranging from $8 to $15.
The cafe has been open for nine years and has not lost its comfort and uniqueness.
Good Karma Café is at 37 S. First St, San Jose and is a vegan food gem in the center of busy downtown San Jose. It is definitely worth a visit.