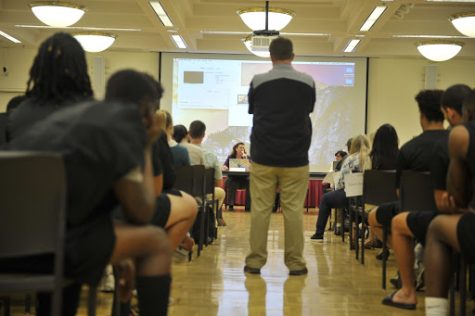 Christian Trujano, Editor-in-Chief

October 23, 2018
The women's water polo team and wildlife science technician program at De Anza have been approved for elimination by the Instructional Planning and Budget team during last week's meeting on Oct. 16 after a report from the viability committee. These recommendations were sent to IPBT from the viability committe...

Ethan Maneja, Staff Reporter

April 30, 2018
Dance, photography and wildlife science technician programs have been selected for review by an upcoming Viability Advisory Team, following an April 24 vote by De Anza College's Instructional Planning and Budget Team. The paralegal, music and massage therapy programs will also be reviewed by the...