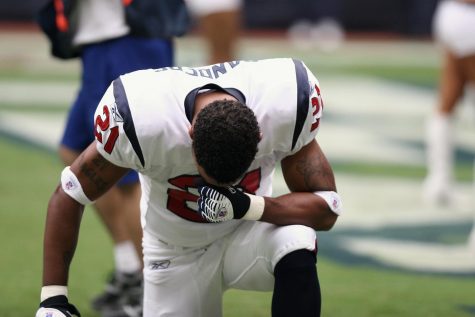 Keegan West, Reporter

June 23, 2020
It took nearly three and a half years, the highly publicized murder of George Floyd and a public plea from players for the National Football League to formally acknowledge that they were wrong, they should not be lauded for meeting the bare minimum.  Colin Kaepernick, former 49ers quarterback, first peacefully pro...
Daniel Arriaga, Staff Reporter

December 5, 2019
Colin Kaepernick is one of the most notorious names in the NFL due to his stand against the NFL that cost him his career as a quarterback in the league. I believe if the league were to give Colin Kaepernick another chance it would be very beneficial and bring in more fans and views. Upon watching ...