Men of Color Mentoring

2

min read
De Anza's Men of Color Community Program, also known as MC2, provides counseling and academic services to boost graduation rates for male student of color.
According to their website, the program "bridges the gap between the institution and the student" in order to "provide truly equal educational opportunities for all."
The program originated from the administrative services staff's idea to create a place to cater to and help men of color attain success, due to the low graduation statistics.
The targeted group of African American, Filipino, Latino and Pacific Islander students have a graduation rate of 70 percent in the 2015-2016 school year. The graduation rate for this demographic is 11 percent lower than the entire community college student population graduation rate.
Umar Douglas, a counselor at De Anza, was assigned to lead a team to bring the idea to fruition, leading to the birth of the Men of Color program. The team consisted of three counselors, Douglas, Erick Aragon and Jesus Ruelas, who held similar non-traditional backgrounds.
Douglas, also a De Anza alumni, said, "[it] makes us wish [we] could have had this program for us at the time."
The students who join MC2 are provided with one-on-one peer mentors who dedicate their time and efforts to help the students learn about and receive all the services offered at De Anza College.
Mentors Adan Perez, 25, sociology and Chicano studies major, and Diego Gomez, 27, philosophy major, were both invited by MC2 to participate and join in the mentoring program.
Gomez said they got the job by looking for help and wanting to be a part of the De Anza community.
The mentor-student relationship allows students to open up to and trust the mentors, Douglas said.
"To succeed is to also feel [you are] a part of the community and other demographics have that," Gomez said. "Finding a place where you are validated as a student and a person is very important. It turned our lives around so we thought it be also important to bring that kind of work onto the campus."
Ambrosine Rodriguez, one of the secretaries who works for the program, sees a positive impact on the students who join Men of Color.
"Faces change because [of] the amount of opportunities and support that they get here at Men of Color," Rodriguez said. "It's hard, given the whole masculinity and machismo that they go through, but they get the support they need."
About the Writer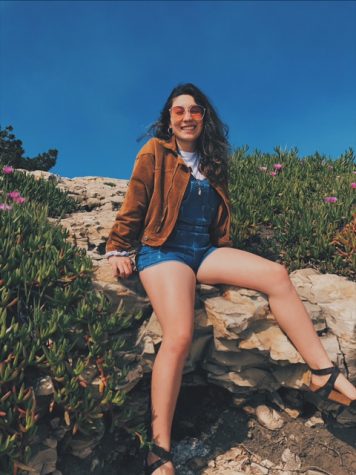 Natalie Valencia, Pop! Assistant Editor
My name is Natalie Vivian Valencia. I am a writer, poet and a creative soul. I enjoy the beach, walks in the park, eating and art. I have a poetry blog...