Promising season ends in disappointment for men's water polo
De Anza's men's water polo faced a rough season, despite a memorable 9-6 win against the rival Ohlone Renegades on Oct. 27.
The team finished with an overall record of 4-12, with most of the games slipping away from them by just a few points.
With only three returning swimmers from last season and seven new to the team, lack of chemistry played a key role in the team's struggles, as well as the lack of more players.
Jack Molmud, 21, a journalism major and the team's captain, lamented the team's missed opportunities.
"All of us like playing, all of us know how to shoot and play well, it was just really hard to put it all together. There was a lot of potential this season," Molmund said.
Despite having a smaller team than they did last year, the team's overall performance improved. They came in fourth in the Coast conference with a 73.3 percent save rate, as well as third in goals scored.
This year's team showed heart in each game, and each played demonstrated individual talent.
This individual talent and history of playing water polo in high school did contribute to high-scoring games, such as the 14-10 loss against Cabrillo on Nov. 4 and the 14-11 loss to Las Positas on Nov. 3. Scoring goals didn't seem to be the problem; rather, the problem was holding leads and finishing games strong.
During the Cabrillo game on Oct. 25, the Dons actually held a 5-3 lead for most of the game until discipline came into play, as Cabrillo scored six straight goals to win the game.
Lack of discipline was a recurring theme for the team, as a sense of individualism overcame the players. With only eight assists overall and zero in conference play, the team clearly needed more practice at coming together.
"If you want to succeed in sports, water polo, or in life, you have to practice how you play. You don't go into practice and treat it light or go easy, you go 100 percent, because in a game, you're not going 50 or 60 percent, you go 100 percent," Molmud said.
With Molmud intending to transfer to a four-year college before next season, it's hard to say how many players will return to the team next year.
What is certain, however, is that practice will mean everything for next year's team.
Building a positive, team-oriented culture is extremely important, as the team's relationship in practice will translate to their performance in games.
About the Writer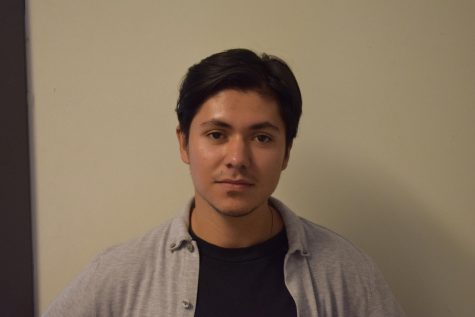 Christian Trujano, Assistant news editor
Christian has been with La Voz News for more than year, starting of as a reporter last Fall for two quarters, back to back, before taking on news editor...