De Anza men's soccer fall 2-1 to Ohlone Renegades

3

min read
Hang on for a minute...we're trying to find some more stories you might like.
Execution was the key factor in leading De Anza College's men's soccer team to a 2-1 defeat against Ohlone College's team, the Renegades, in a high paced neck and neck home game on Oct. 10.
This would be the Don's first loss this season after a string of previous tie games.
When asked before the game on what the focus was for De Anza to win, head coach Rusty Johnson said,"it's a matter of we need to execute against teams."
This rather seemed to be the challenge that will be addressed in wake of this learning experience.
The odds began stacked against the Don's as they gave up an early goal in the first two minutes. This didn't seem to stress out the team as they collected and reorganized themselves into controlling the ball more and showing more aggression.
A series of aggressive play led to a rapid succession of pushes up the field by the Don's and it created an opportunity for team captain Sahr Mattia to tie the game up at 1-1 before the first ten minutes were even up.
It was then, that the defensive shootout began between both teams.
After the second goal of the game, it became more of an individualistic show for the Don's as the defense and midfielders took control over the ball long enough to get down the field in an attempt to center the ball or pass into the goalie box.
"We needed to make smarter decisions on the ball and pass into the right areas of the field," said Johnson.
Coming back from halftime, the focus seemed to still be there within each individual player and yet, as a collective, they almost seemed scattered. People in the bleachers yelled, "You have to want it! Talk to your guys!" in an attempt to pressure the players to collect themselves again.
From here until the last ten minutes of the game, it was a battle between strikers and defenders in an array of fancy dribbling and ruthless blocks from De Anza's defenders such as freshman Diego Beiza and goalkeeper Abraham Aguirre. Johnson could be heard at this point frustrated with the chances being given up by the Don's.
"We did things that I think our guys maybe see on tv and maybe just view them when they're playing video games, but it had nothing to do with reality," said Johnson. After two or three shots on target by the De Anza players, De Anza's defense was intercepted and gave up a one on one again with the goalie and led to the last goal of the game.
"We need to come together as a team instead of thinking individually," said goalkeeper, Abraham Aguirre, 18. With a new wave of freshmen in the team, communication is being seen as the key component to work on for the season.
"The biggest thing I think is the players really need to listen to the coach and execute what he's saying," said Aguirre.
Steve Ayala, sophomore, concluded with saying, "Take it day by day. Today we didn't look that good, but hopefully we can pick ourselves up from this." The drive is there to build a strong team and with some focus on communication and execution, the Don's set out to face Chabot on Oct. 20 at 3 p.m.
About the Writer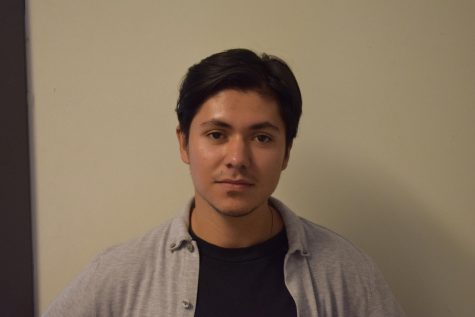 Christian Trujano, Assistant news editor
Christian has been with La Voz News for more than year, starting of as a reporter last Fall for two quarters, back to back, before taking on news editor...