Late season struggles jeopardize Dons' playoff chances

2

min read
With just five games remaining, the De Anza baseball team is in danger of missing the playoffs after losses to Chabot College and conference leader San Mateo College.
The losses, to Chabot on Friday, April 14, and San Mateo on Saturday, April 15, extended the Dons losing streak to three. Both defeats were impactful in the standings, dropping De Anza out of the second place position with fewer than two weeks to address the recent struggles.
The Dons pitching staff struggled in both games. After only giving up double-digit runs twice all year, Chabot and San Mateo both managed to smack 10 or more runs.
"We always strive for perfection but don't always get it, which is OK as long as we know we're doing the best we can," said sophomore relief pitcher Lorenzo Gomez. "We can't always be perfect."
De Anza did not begin strong in either matchup, digging itself into four and five run deficits before adding some runs of their own to the scoreboard.
In the defeat to Chabot, the Dons managed two more hits than the Gladiators, but failed to capitalize, leaving 17 baserunners stranded. At San Mateo, De Anza didn't manage a run until the eighth inning, and by then it was too late.
It's not too late in the season for sophomore outfielder Drew Mount and his teammates to correct their offensive struggles. Mount said he believes the team can come back from any deficit and that his teammates' attitude will determine their success.
"We need to battle," Mount said. "Most importantly we need to execute. When there are runners on we need to drive them in. That has killed us the last couple of games."
All of the Dons' remaining games are against conference opponents, so every game has playoff implications. De Anza has the chance to take advantage of the fact that four of the remaining five games are against teams below them in the division.
But first, they must fix their struggles on both offense and defense.
Head coach Erick Raich has emphasized all year long the importance of limiting mental errors and now those mistakes have come back to haunt the Dons.
"We've had so many opportunities to set ourselves up to be in the playoffs," Raich said. "If we're not going to play good mentally, we don't deserve to get in the playoffs in my opinion."
The De Anza baseball team has five games to prove they're worthy of a playoff spot starting against San Mateo Wednesday, April 19 at 1 p.m.
About the Writer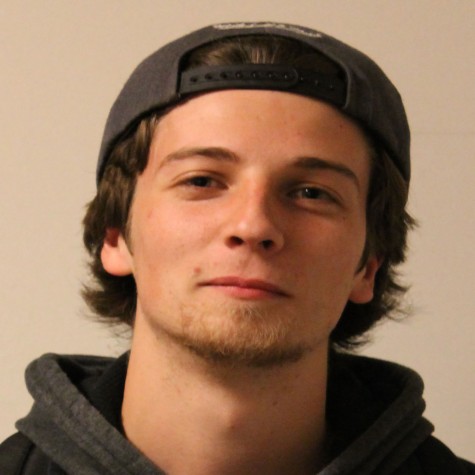 Taylor Bicht, Sports editor