Lost and Found in Oinofyta

6

min read
"You look Afghan. Are you Afghan?" This first interaction at the refugee camp was with a small boy of about six years old, with tousled hair and bruises on his face. He steered his bike in curious circles around me, pushing squeaky pedals with worn out flip-flops, and asked again, "Are you Afghan?" It was this very questioning of my own identity as an Afghan-American that led me to travel to Greece this past summer. The result was two incredibly emotional weeks that allowed me to unravel the complexities of the refugee crisis, provide relief efforts to those in need, and connect with the Afghan diaspora on a deeper level.
Despite being a son of refugees myself, it wasn't until I began studying political science at De Anza College that I began to be more conscious of the global refugee crisis. The BBC estimates that over one million refugees entered Europe in 2015 alone, fleeing war, violence, persecution, and poverty. This surge of refugees  — primarily from Iraq, Syria, and Afghanistan —  was met with volunteers flocking to the Greek islands in an attempt to rescue those who arrived on boats. Refugees who survived the traumatic journey to Europe are faced with separation from family, limited resources, and a lengthy immigration process.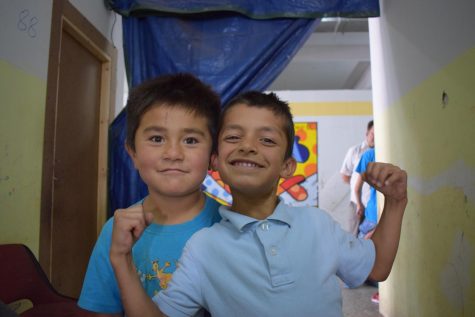 This disillusionment left many young Afghan-Americans like myself wanting to help our community in any way possible. It was this desire to take action that led to my encounter with the young boy and the eventual cognizance of how crucial it is to help others in need –  regardless of our deeply rooted global inequities.
I found myself at Oinofyta Refugee camp, a makeshift compound that houses predominantly Afghan families in a town of the same name, about an hour north of Athens. The camp was established on the site of an abandoned factory in April 2016 by Lisa Campbell and her disaster relief non-profit Do Your Part. When the camp first opened, it housed 78 residents in tents who would eventually move into small, densely packed rooms built inside what was once the factory warehouse. The most recent census counted 457 residents, all of whom contribute to a structured, close-knit community.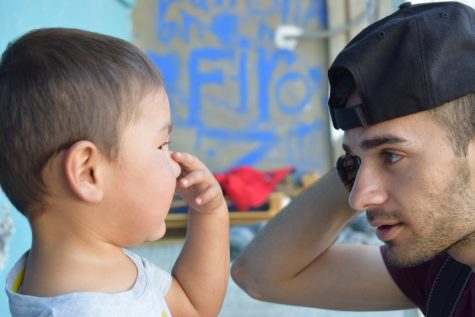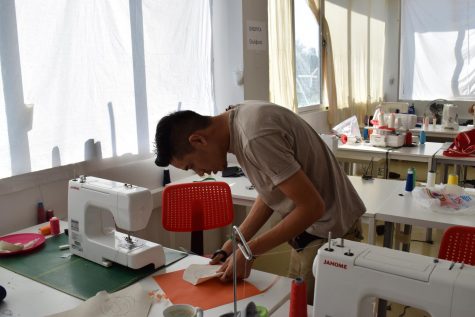 Despite limited support from the European Union, the UN High Commissioner for Refugees, and the government of Greece, volunteers at Oinofyta work diligently to alleviate the sacrifices and continuous struggles of residents; there is a sincere effort here to create an actual home for the displaced, beyond a short-term stay. The reality is many of these refugees will spend months, if not, years awaiting asylum and possible integration into European society.
The camp accommodates a communal kitchen, a school with a library, and a sewing room where residents create handmade bags that are eventually sold for profit. A distribution center provides water, food, toiletries, clothes, and other basic necessities the families may lack. Residents also have access to a portable computer lab where adults can learn Greek or work on their asylum cases. The result of volunteers working with these residents is one of the most well-organized and constructed camps in Europe. However, as with any camp, life as a refugee still presents constant challenges.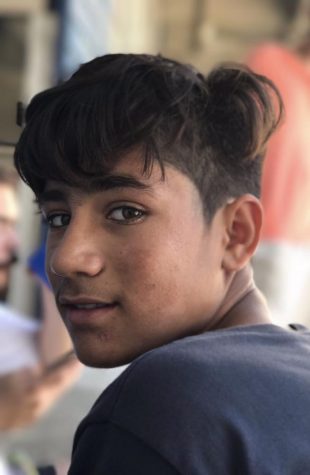 Even after these families move out of the camp, they still face economic struggles, discrimination, and psychological trauma. Mental health issues are prevalent amongst refugees. Some of the children at the camp have no recollection of their brief time in Afghanistan but still face the generational trauma resulting from war and remain desensitized to violence. At times I found it difficult to remain positive with the younger residents, knowing they would be dealing with these lasting effects of displacement for years to come.
Regardless, my experiences of working in Oinofyta were incredibly humanizing and eye-opening. Though volunteer work often meant hours upon hours of mundane labor in the dry heat of Greece, nothing was as difficult as translating for the residents during their most vulnerable and intimate times. I sat through residents explaining life-threatening health issues, saw disputes between families, heard accounts of parents separating from their children, and watched acts of desperation from those willing to do anything to provide for their families. There were many occasions where I would not be able to provide the resources residents needed; some of these issues were far more systemic and beyond my capacity as a volunteer. At these times I was simply an ear to those who suffered at the hands of failing institutions, poor legislation, and violence.
Nonetheless, I knew upon leaving the camp I could educate others and raise awareness. Though my time in Oinofyta was brief, I had the immense privilege of already understanding the Afghan culture and being able to speak Farsi so I immediately connected with the residents.
This was the case with the young boy I met on the first day. "So you're actually Afghan?" he asked. "Yes, but I live in America. With other Afghans," I responded. He nodded his head and thought for a few seconds, still on his bicycle. Then he responded, "So…do you also live in a camp?" It took me a moment to internalize what he said. I had assumed he lived his entire life displaced from Afghanistan, but to hear he'd been conditioned to think this was the norm – that all Afghans around the world lived in camps – was heartbreaking.
The weight of his question is still felt, weeks after. In fact, all of their stories – the devastating, the bittersweet, the heartwarming – still remain in my mind. But now that I had this opportunity, I hope to continue educating others on this crisis and empowering them to take action. Camps like Oinofyta are still in need of donations and volunteers to operate and support their residents. And in this world dominated by hateful rhetoric and divisive policies, it really is on us to do our part.
Elias Kamal is the De Anza College student trustee on the Foothill-De Anza District Board.