De Anza construction plans get green light
The Board of Trustees approved construction plans for the De Anza College campus in the Facilities Master Plan on May 3 — without a set timeline or funding.
The project includes plans for a new Arts building, the campus entrance and improvements to pedestrian pathways and to the Physical Education complex.
De Anza will soon act on some plans, like the demolishing the Flint Center and the A Quad.
Others are not set to be acted upon anytime soon.
"Right now, it's all on paper because the Facilities Master Plan isn't a funded construction project," said Jennifer Mahato, director of the Campus Facilities Committee.
Yuetong Zhang, a De Anza Student Government representative and a member of the FMP task force, said the plans are long-term.
"It's the look ahead for the campus's infrastructure and building developments for the next 10, 20, 30, 40, 50 years," Zhang said. "It's a little bit misleading, because (the FMP) says 2021 to 2026."
Although the plan has been approved, Tim Shively, an English instructor and another member of the task force, said he hopes that De Anza will reconsider how construction will impact existing classroom space.
"In my area, that (construction plan) accounts for probably 25% of their scheduled classroom space," Shively said. "Would this work? Where would you displace these classes to?"
Zhang encouraged students to keep up to date with the plan and to offer input as revisions, suggestions and updates are made.
"I would really call for students, if they can and if they have the capacity, to stay connected to how the campus is developing itself to make sure that if they have any specific needs, they ask for the space to be heard," Zhang said. "Because there's still a lot of planning going on."
About the Contributor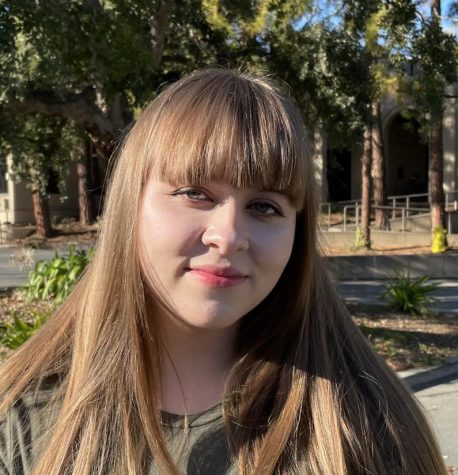 Maida Suta, Opinions Editor
Maida is the Impulse and Opinions editor. She is excited to develop her journalistic skills while helping others.