Psychological services works with minimal budget, staff
De Anza College's drop in enrollment has caused Psychological Services to tighten their budget and come to terms with working with what little space and staff they have.
In fall 2017, Psychological Services was moved to a new location near the bookstore. The new office was an upgrade, but was soon occupied by the Veterans Services office as well, limiting them to only two offices.
Dr. Florence Wang, one of two supervisors and therapists in the department, said the lack of office space and staff makes it difficult to manage the amount of students coming in.
This was evident in the winter 2017 quarter when they had to turn away a lot of people due to a spike in appointment applications.
Sydney Casey-Demirtjis is a 17-year-old biology major who experienced the negative effects of overworked mental health services.
"I tried making an appointment once, and it just fell through. They had to reschedule and they told me the day before so I just let it go," Demirtjis said.
She said that the services should make themselves more accessible for students.
Given the limited budget and staff they have to work with, though, Psychological Services said they are doing the best they can.
"It's really one full time clinician, and she [Dr. Siew Jolin Kuek, director of De Anza College Psychological Services] has to sign off on all of their [students] notes so it's really only one and a half clinicians," said Wang. "We're really understaffed."
Wang also pointed out that because they have to accept everyone who comes in, they can't focus all their attention on a couple of students.
"We're just a stepping stone. Just like a primary care doctor. They're supposed to refer you out when it [the situation] is more complex."
With the majority of funding coming from student health fees, a fee students pay for when registering, there is also a general fund which the district plans to cut by 10 million dollars. Of the $1,267,000 budget for health services, $189,700 is specifically designated for mental health salaries.
"While student health fees are directly affected by enrollment, as are all fees, health services actually has a more consistent funding source than other areas, such as the general fund, whose funding can vary more," said Susan Cheu, Vice President of Finance and College Operations. "If you have fewer students, you have fewer health fees…we're actually facing pretty significant budget reductions from the general fund."
"I don't know what can be done because I understand that there's budget issues," said Wang. "We've asked for more space. We've asked to be moved and I think working in a government type of place, it takes a long time for things to change."
About the Writer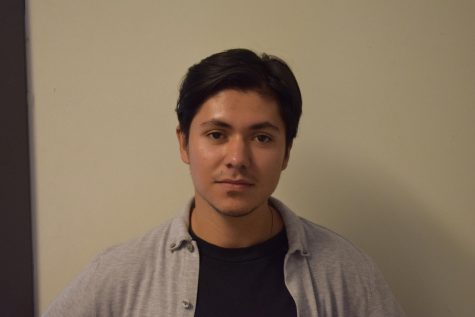 Christian Trujano, Assistant news editor
Christian has been with La Voz News for more than year, starting of as a reporter last Fall for two quarters, back to back, before taking on news editor...