De Anza college car part thefts result in parking lot surveillance
A string of car part thefts in De Anza College's parking lots took place between Nov. 1 and Nov. 3, prompting campus police to put up "Crime Alert" flyers at Foothill College and De Anza's campus.
Ronald Levine, Chief of Campus Police, said that victims reported the theft of three detachable steering wheels from Mazda Miatas and Toyota MR2s on Nov. 1 and one Mazda Miata on Nov. 3.
"We experienced a similar problem a few years ago," said Levine, "but there had not been a recent rash of thefts since."
Levine said that campus police "increased patrol of the parking lots, published a public warning notice and spread the information via social media."
Automotive technology instructor Randy Bryan, said that normally "a student would remove the steering wheel as an anti-theft device" and that leaving the steering wheel attached is "like leaving a backpack on the seat."
Bryant advised students, "Make sure you lock the car, and make sure there's nothing inside the car that somebody would want to steal."
Julian Ruano Perez, 19, nutrition major, said that he first noticed the "Crime Alert" flyers when he saw one posted on the door leading into the cafeteria.
"I personally don't drive, but like I'm still concerned about that, for like, other people," Perez said.
Spencer Avocet-Van Horne, 22, journalism major, said that although he usually does not leave anything in the car and nothing has ever been stolen from his car, "I guess I'll have to be more careful."
When asked if he thought that increased patrol in the parking lots would help prevent thefts, he said, "Yeah, probably. I don't have a problem with that."
About the Writer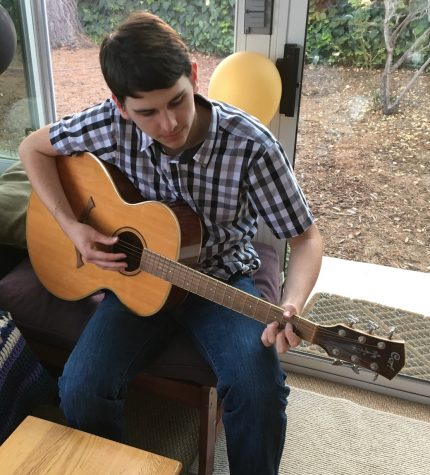 John Bricker, Opinions Editor
John Bricker is an experienced reporter and writer at La Voz News. He writes novels and short stories in his spare time, and has written news stories,...