Foothill-De Anza annual security report details campus crime statistics over past three years
The Foothill-De Anza College District released the Clery Act 2017 Annual Security Report on Oct. 1, including statistics detailing crime reports from 2014 to 2016 at De Anza College.
        Foothill-De Anza Chief of Police Ronald Levine said that the Clery Act was "signed into law to help current and prospective students be aware of the safety of a particular campus."
        The Clery report measures crime statistics in categories labeled "Criminal Offenses" such as "Rape," "Aggravated Assault," "Burglary," "Motor Vehicle Theft" and "Hate Crimes," as well as three others listed as "Special Category Arrests," which are "Weapons Violations," "Drug Violations" and "Liquor Laws."
        The Clery report shows no reports of "Dating Violence" in 2014 and 2015, but one report in 2016. Reports of "Domestic Violence" have increased as well, with none reported in 2014 and one report each in 2015 and 2016.
        Levine said he believes the increase in reports in these categories is due to "the awareness of domestic violence and dating violence in the academic environment." He said that the police department "did not see a large increase in actual crimes."
Levine singled out "Burglary" as the category with the "only significant decrease" in reports, with four in 2014, four in 2015, and one in 2016.
"We address the problem areas, which had been burglary and drug violations," said Levine. "We reduced the number of burglaries and arrested a number of individuals selling drugs on campus."
        The Clery report displays four reports of "Drug Violations" in 2014, five in 2015, and eight in 2016.
        Levine said that campus police "does a good job of deterring serious criminal activity due to its proactive approach to community based policing" and that "our officers provide a highly visible presence."
        Robert Stockwell, co-chair of De Anza's community policing task force committee, said that he reported on the Clery report in a recent meeting of the committee as a part of a review of "the history and context of policing on campus."
        Stockwell said that he hopes that the community policing task force committee will reduce crime by promoting "better communication, more openness, more responsiveness."
        The crime statistics from 2017 will be available in next year's Clery report.
About the Writer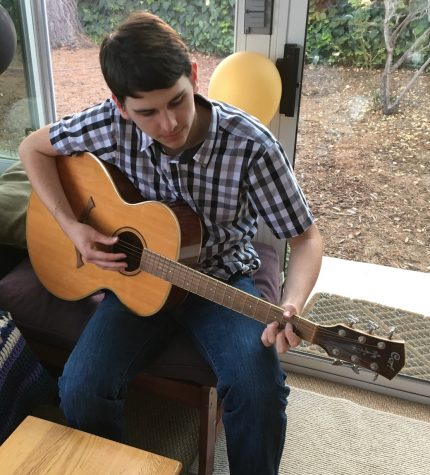 John Bricker, Opinions Editor
John Bricker is an experienced reporter and writer at La Voz News. He writes novels and short stories in his spare time, and has written news stories,...