De Anza College students lose beloved study spot: Coffee Society

2

min read
The De Anza community lost an invaluable study buddy this summer.
On July 15, Coffee Society Cupertino-located in the Oaks Shopping Center across the street from De Anza College–closed its doors after nearly 30 years of serving the Cupertino community.
With its dim lighting, red tiled roof, and simple menu, this favored study spot of De Anza students also served as something of a time capsule for the old Cupertino.
In its early years, this destination was more than just a plaza with good coffee; it was a community hub.
Independently owned and operated, the cafe provided guests with an experience distinct from the chain coffee shops which now populate the surrounding area.
According to Armando Moreno, long time local and previous manager of Coffee Society Cupertino for nearly 10 years, Coffee Society's independent ownership allowed for a more open and free environment, endearingly referring to the coffee shop's vibe as a little more "ratty."
The decision to close Coffee Society didn't happen overnight.
Moreno and Paul Ebrahemi, the previous owner of the Cupertino location and current owner of the Campbell branch, explained that the rent raised from $11,000 when he sold the store in 2010 to as high as $15,000 when it closed down.
In addition to the skyrocketing rates, the property managers seemed disinterested in giving back to their tenants.
"There was never any quality of life changes to our building or to the roof or to things that you would think a property management team would do to keep their tenants happy," said Moreno. "It didn't seem like they wanted us to be there anyway-or, other businesses."
It turns out the current developers, KT Urban, along with the two other developers to own the property in the past ten years, have all come into ownership with the same idea: rezoning.
In the works for Oak Center right now is a project known as "The New Oaks," which, amongst other possibilities, hopes to develop new office, retail, and residential space, as well as a new hotel.
As developers attempt to revitalize older spaces in the city for new retail and office space, residents have pushed back with fears about a lacking city infrastructure and already unaffordably high property values.
While it remains to be seen where, how, when, and how much Cupertino will develop, one thing is certain: residents are clearly concerned with preserving a sense of community.
On Coffee Society Cupertino's final day of business, many long time customers came out for one last cup of coffee before the beloved old shop closed its doors for good.
However, there is good news for those residents and students who find Coffee Society irreplaceable: nestled behind construction in the Pruneyard shopping plaza in Campbell is the surviving branch of Coffee Society.
Complete with free wifi, delicious coffee, and the same endearingly "ratty" vibe, the owner of this branch is committed to keeping Coffee Society alive and well.
About the Contributor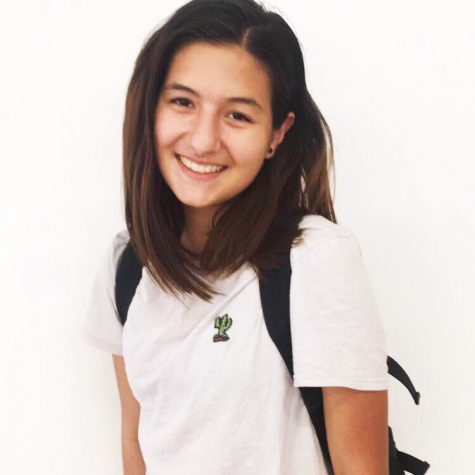 Ana Gonzalvez, Opinions Editor
Ana Gonzalvez is not a writer. By trade? Yes. But philosophically? She does not write for the sake of writing. She writes to express, to relate, and to...