De Anza College Flint parking garage now open and safer
The Flint Garage parking structure is confirmed to be open for the first day of school this Fall quarter.
"The garage was renovated and modernized, including in terms of seismic upgrades," said Marisa Spatafore, Associate Vice President of Communications and External Relations.
The $23 million renovation was funded by the Measure C bond and a certification of participation, a type of loan.  
However, Spatafore said there will be no parking spaces were added to the one-year renovation.  
The main goal was to implement the necessary seismic upgrades to make the structure safer for earthquakes.
Especially after the six earthquakes that hit east San Jose on Sept. 14, this upgrade is meant to help the structure withstand shaking and better protect anyone inside.
"I thought they were adding more parking spaces this whole time but I guess safety is more important so it actually works out better for us students," said Nico Vasquez, 19, nursing major.
New LED lights, emergency phones, and elevator improvements have been added to the parking garage to comply with the new code regulations for the infrastructure.
"I remember when I had a summer class before they closed the garage last year, and it [The Flint Parking Garage] was the quickest garage to park at and get to class from," Vasquez said. "It's good to hear that it's finally going to open."
The renovation was a big problem for students, who were often late to class because they were struggling to find parking.
It also interfered with the the baseball team, who had to give up their playing field so it could be used for drop and go parking.  
After a long wait, students can finally start this school year with a safer parking structure.
About the Contributor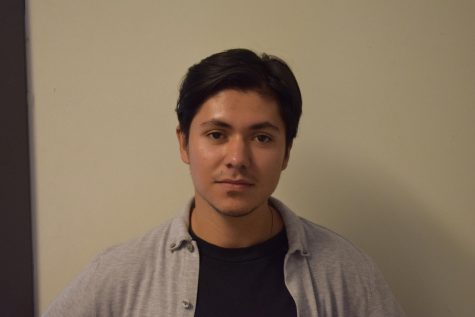 Christian Trujano, Assistant news editor
Christian has been with La Voz News for more than year, starting of as a reporter last Fall for two quarters, back to back, before taking on news editor...