Eco-Pass fee increase fight ramps up

2

min read
Students at De Anza College are ramping up the fight to oppose the proposed increase of the Eco-pass fee from $9 to $40. The VTA board will vote on the issue at their June 1 board meeting.
Over this past week, organizers leading the opposition from De Anza have met with many VTA board members including Chappie Jones and Cindy Chavez.
They have also received endorsements from De Anza College, the Associated Students of San Jose State and Foothill College, Assemblymembers Evan Low and Ash Kalra, Congressman Ro Khanna, and the Amalgamated Bus Union.
Chi Tran, 21, environmental economics and public policy major; Neil McClintick, 20, political science major; Raphael Villagracia, 19, political science major, and Eddie Cisneros, 23, public health major, met board member Jones, who was not very receptive to students' concerns, at the West Valley Branch Library for a second meeting.
"We brought him our statistics and proposals for a solution," Tran said. "He was very impressed with us and we might convince him a bit more than the first time."
Tran; McClintick; Cisneros; Desiree Humphers, 20, liberal arts and behavioral science major; and Patrick Ahrens, advisor to California Assemblymember Evan Low, met with board member Chavez at the Santa Clara County building. Tran said they had a very successful meeting and she was very impressed with Chavez.
"She knows her stuff and she will take us very seriously," Tran said. "Her goal is to keep public transportation floating, so she is seeking for a sustainable plan."
A few organizations on campus including the ES Committee, TRANSITion and the De Anza Political Revolution are very active on campus in preparation for the upcoming meeting.
TRANSITion is planning to host workshops to create posters, and the De Anza Political Revolution is planning to host workshops to prepare students to give testimonies during the meeting.
April Nicholson, 19, political science major, and member of the DASB Environmental Sustainability Committee and De Anza Political Revolution Club, has been circulating a petition and attending VTA board meetings. She presented the issue and gathered at least 2,180 signatures from 15 classrooms over three days.
Organizers are contacting as many council members as they can as well as receiving support from elected officials, and are trying to get more students involved in the issue.
"We really hope students give more attention to this issue," said Tran. "Many of us who are organizing this work are leaving the school. It won't affect us, but affect folks that are staying: the future students."
About the Contributor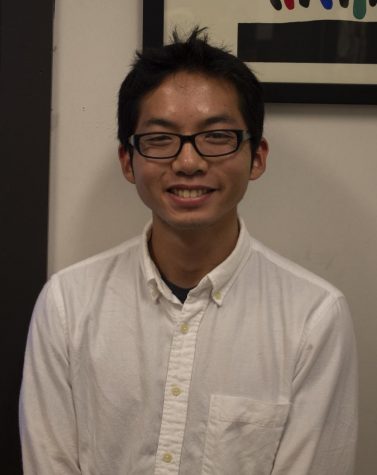 Andrew Shinjo, News Editor
Andrew Shinjo is a journalist, physics student and public policy advocate. In his spare time, he enjoys work as a semi-professional nature photographer....