'Guardians of the Galaxy Vol. 3': Marvel's best movie since 'Endgame'?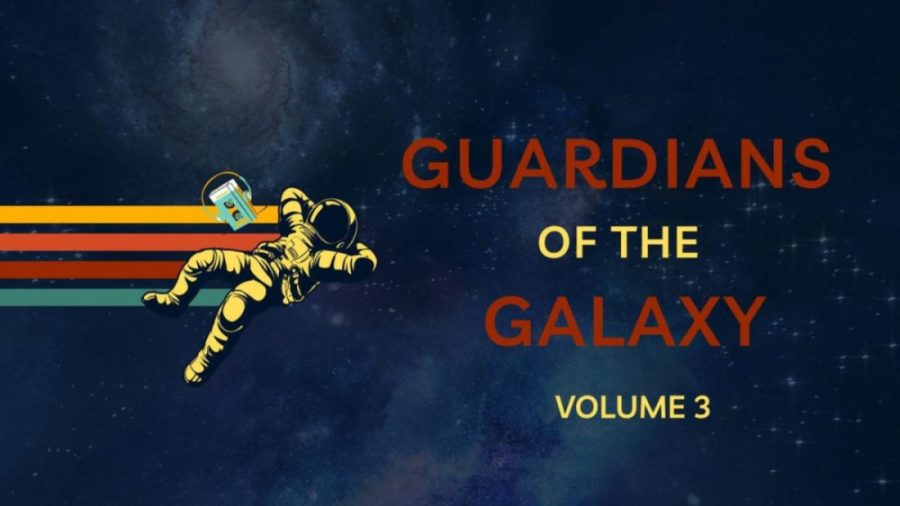 Despite the growing criticism toward Marvel as the franchise enters a new wave, "Guardians of the Galaxy Vol. 3" manages to exceed expectations, maintaining the strengths of its predecessors while telling a compelling story of its own. 
Although it starts in the series' signature upbeat musical style, the film eventually takes on a more somber tone that seems to persist throughout the  entirety of its runtime. This tone shift is largely due to the deep-dive into one of the Guardian's core characters, Rocket, from his mysterious origins to the advanced creature he has become. 
Adam Warlock, played by Will Poulter, an impressively strong, golden man, fatally wounds Rocket and sets off a riveting narrative exploring this Guardian's past while trying to save him. 
Apart from occasional choppy transitions and one or two scenes that miss the mark on the signature sarcastic banter that characterizes Marvel movies, "Guardians of the Galaxy Vol. 3" holds the chaos that defines the series. 
There's intensely executed action sequences, various cosmic adventures, punchy humor and most importantly, a  musical backdrop that strengthens the character arcs. As with the other films, the third movie of the series is meticulously crafted to elevate the film to new heights and the soundtrack weaves seamlessly with the narrative to create a symphony of emotions that captivates viewers and deepens their emotional investment in the story. 
At the forefront of this exciting plot, the main cast delivers  powerful performances. Chris Pratt's Starlord is suffering from heartache and confronted with his past love Gamora, played by Zoe Saldana, briefly exploring the new relationship without giving into the eventual reunion that would've cheapened the film. Rocket's pain is deeply translated through Bradly Cooper's ability to reach audiences through emotional expression and authenticity even through an animation. 
The rest of the cast and those introduced do make the film seem slightly overcrowded, but there is still a lot to enjoy in Drax and Mantis' signature riffs, Nebula's character development as she truly becomes a member of the Guardians, and Groot's signature lines, delivered with a heartfelt twist at the end. 
The found-family theme is as strong in this film as it is in the others within the series, and felt even more so with the abundance of new characters who are briefly explored. 
Overall, "Guardians of the Galaxy Vol. 3" is a film that will catch the attention of viewers, offer an enjoyable, family-friendly viewing experience and pull on the heartstrings of any Guardian's fan. It offers nostalgia and the possibility of new beginnings.  
Rating: 4 out of 5 stars