Several years ago at De Anza College, the film department chair invited a student into her office one day and asked what her plan was as a filmmaker. That student, now De Anza Film and TV instructor Rachel Silveria, responded with, "I think I gotta make more work."
Silveria said this conversation between her and Susan Tavernetti, department chair, was her first motivation to pursue her master's degree in production.

"(Tavernetti) said, 'you're ready.' And I said, 'no way I'm ready'. She goes, 'trust me, you're ready,' Silveria said. "So I applied to the Master of Fine Arts program at the School of Cinematic Arts at University of Southern California and I was lucky enough to get in."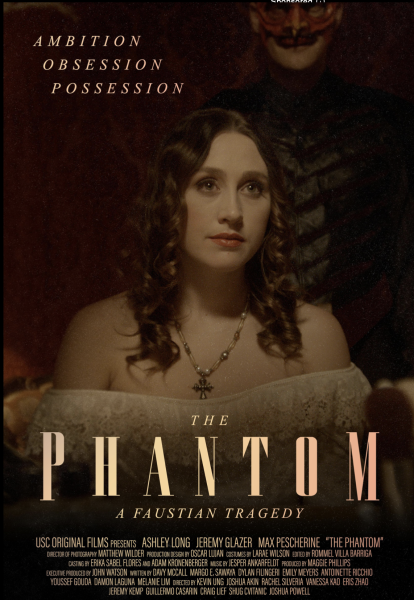 At USC, Silveria learned what it takes to make a feature film and co-directed and choreographed "The Phantom."
Inspired by the novel "The Phantom of the Opera" by Gaston Laroux, "The Phantom" is a story of a young singer who is in pursuit of establishing her own identity through the supernatural help of her father.
Story continues below advertisement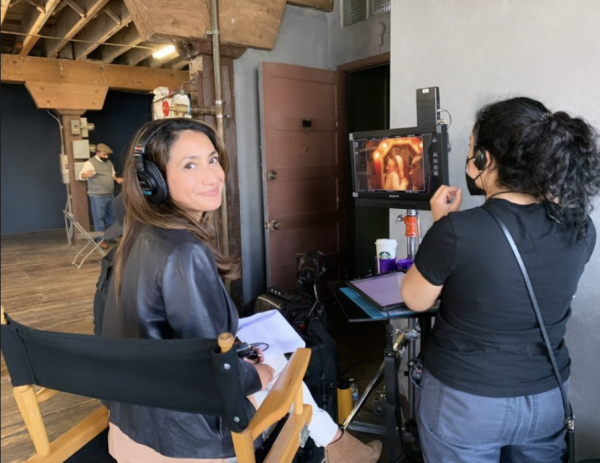 Shooting was postponed for a year due to COVID, but Silveria was still enthusiastic. Once the production was finally able to start, she was present every day of the shoot. She said the process was quite challenging, due to a small budget and a tight schedule.
"You have to negotiate with your team when you're running against the clock," Silveria said. "That was a huge challenge because you have to consolidate. The choreography of it has to sort of now blend from one shot into another to create one shot."
The Phantom's lead actress, Ashley Long, shared her experience working with Silveria.
"(Silveria's) artistic approach and style involved a great deal of body awareness and movement. During our rehearsal sessions, she created an open, experimental space that allowed us to explore the character and dimension of the scene," Long said. "It was an incredible experience, and I feel deeply grateful for the opportunity to have been a part of it.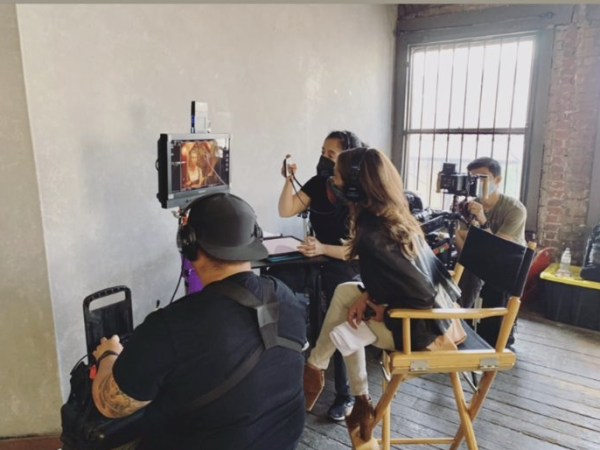 Silveria said one of her favorite parts about directing is working with so many different people.
"Truly, there's no experience like working with talents and actors. I want to extend that to all the creatives, even the union workers, the people that helped lift things, construct things, sew things, everybody involved from, the producers and your DP (director of photography), to the people that are dressing the set for you," Silveria said. "I think every relationship is really authentic when it comes to something like making a film, but ultimately being able to tell stories in such a dynamic way, where I feel like anything's really possible."
Besides directing "The Phantom," she was one of two directors to direct an audio drama podcast starring Lisa Kudrow, best known for her role as Phoebe in "Friends."
After USC, Silveria worked in the industry for two years, both on set and in a production office as an assistant to directors and producers at HBO Max, Amazon Studios, and Disney+.
"I worked on a show called 'Expats', directed by Lulu Wayne and starring Nicole Kidman. That's where I learned my on set experience. Afterwards, I ended up working for a producer of HBO Max for 'Euphoria'," Silveria said. "I started to learn how film and TV is produced, such as working with casting, working with contracts or locations, working on how to manage operations for all the departments."
Silveria said she started her film journey during her years studying dance at Trinity Laban Conservatoire and the University of Roehampton in London, where she began making experimental films and dance documentaries.
"While I was there, there were two modules I could take as a dancer. I could take the traditional choreography class, or a first-time class called screendance which they (the school) were testing it out at the time," Silveria said. "Basically, they just handed a bunch of cameras to dancers and said, 'go experiment,' then they taught us how to use an editing program and I started making experimental films and dance documentaries."
After obtaining her Bachelor of Arts, Silveria said she traveled Europe as a teaching artist and shot experimental films, until she explored narrative filmmaking. It was then that Silveria came to De Anza, where she took every film class that was offered.
Tavernetti said all the films Silveria made at her time at De Anza showcased her unique cinematic vision and voice.
"'Litost' (Silveria's first narrative contemporary dance film) expressed her dance background in film form – and more than six international festivals selected the short film for screenings and awards," Tavernetti said. "She was more than ready to transfer to and excel in the competitive environment of USC's School of Cinematic Arts."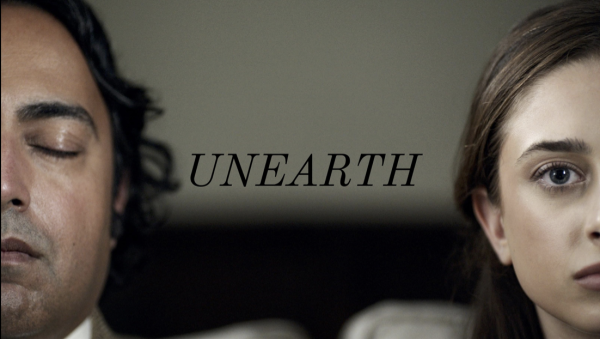 Silveria is currently in post production of the short called "Unearth." She is also currently in the process of interviewing producers for a new short film titled "Goodbye July", which she hopes to begin production of in 2024.
As for other future projects, Silveria is also writing her first feature script, based on her personal story.
"I was adopted and born and raised in the Bay Area and then I lived several years in Europe. My mom is legally blind and it was really tough for her to adopt," Silveria said. "I think there might be an interesting story there."
Silveria said that aspiring film students should consider that they don't have to pressure themselves into knowing everything.
"You sometimes feel kind of isolated because you are constantly taking an input and you have to decide which input to take. But you definitely need to embrace some of it," Silveria said. "You have to learn what to have control over and what to let go. You have to know how to collaborate, you have to constantly be trying to improve on that communication and opening up the creativity to everybody else."