Jean Miller Resource Room video addresses gender pronouns

2

min read
Advertisement
Hang on for a minute...we're trying to find some more stories you might like.
Filmed by the Jean Miller Resource Room for Women, Gender, and Sexuality, the "Ask a Student" digital video series, produced in the fall of 2015 at De Anza College, addresses the issues of economic class, campus safety, and gender pronouns.
Apryl Berney, an instructor at De Anza and the former director of the Jean Miller Resource Room, who created and produced the digital video series said that the series was, "geared toward faculty and staff to try and familiarize them with the language around gender and sexuality."
In the video entitled, "Pronouns & Chosen Name Policy" a narrator said, "it's important that professors and instructors use their influence in the classroom to take an active role in the creation of safe spaces where students are treated with dignity, regardless of their identity."
Berney said that the movement to raise awareness for issues about gender and sexuality in college campuses has been gaining momentum over the past two years, using San Jose State University as an example. "They've expanded their whole equity division and they're putting more emphasis on gender and sexuality."
The process of choosing topics for the videos was a mixture of students "discussing their needs that year," and Berney addressing the lack of a language around gender, sexuality, and class.
In the video "Campus Safety" a De Anza student said that she usually only sees campus police by the Campus Center and at parking lots. "I'd like to see them a bit more spread out, and maybe I'd feel a bit more comfortable if I saw more female cops."
Funded by a mini-grant from the Office of Equity, the production of the videos had an impact on the students involved. "I think that students here felt that finally the campus was taking them seriously," said Berney.
When discussing next steps for De Anza in addressing these issues, Berney stressed the importance of hiring staff for full time positions, telling the administration to "put their money where their mouth is." She believes that part-time faculty are not nearly as motivated to invest in the community as full-time staff would be. "If the institution doesn't invest in you, why are you going to invest in students?" Specifically, she called for De Anza to "get a permanent person for the gender and sexuality center."
The current faculty coordinator for the Jean Miller Resource room, Claudia Andrade, discussed her ongoing goals to address the issues discussed in the videos. She wants the Jean Miller Resource Room "to have more visibility and to be more accessible to the students on the campus," and to let students know that they can be a part of the work that she does.
Although Berney is open to the possibility of making more "Ask a Student" videos if the administration reached out, she clarified that "other generations can think of different things that they might need."
The "Ask a Student" series is available at vimeo.com.
About the Writer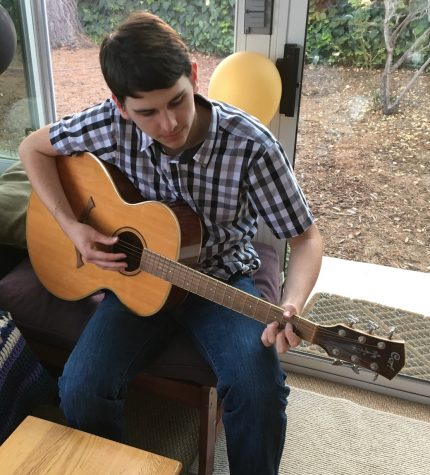 John Bricker, Opinions Editor
John Bricker is an experienced reporter and writer at La Voz News. He writes novels and short stories in his spare time, and has written news stories,...