Summer Music: Best albums of 2018 so far

5

min read
Parquet Courts – "Wide Awake!"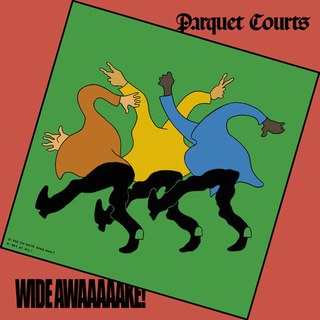 Parquet Courts' sixth studio album "Wide Awake!" is a masterclass in modern punk rock.
The album offers a broad and sobering critique of modern American society, calling media coverage of tragedies like school shootings "a pornographic spectacle of black death," and calling out for listeners to address our wage gap "before the rich are refugees."
Despite its darkly satirical lyrics, "Wide Awake!" never loses its sense of fun and seamless flow, delivering track after track of propulsive guitar riffs, funky basslines and visceral vocal performances from lead man A. Savage.
Parquet Courts has blessed us with a must listen for rock and punk fans.
KIDS SEE GHOSTS – "KIDS SEE GHOSTS"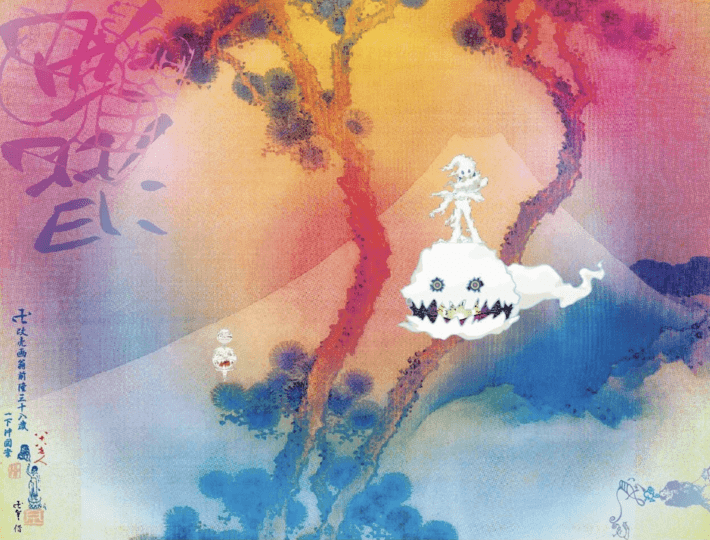 "KIDS SEE GHOSTS" is a new classic created by Kanye West and Kid Cudi that transcends the rap genre.
West's production brings a rock-inspired psychedelic feel to this album, fitting perfectly with Cudi's haunting humming and stone cold rap verses.
West brings some of his best performances yet to this album, from his insane onomatopoeia-laced yelling on opening track "Feel The Love," to his verse deconstructing the urban cycle of violence on the album's closer, "Cudi Montage."
As gripping as the production and performances are, the duo's greatest achievement is the flow of the record. Through its short but varied tracklist, this album delivers a stylistic and emotional rollercoaster that would easily fill up a much longer album.
If you enjoy music at all, you do yourself a disservice by not listening to this album.
Hop Along – "Bark Your Head Off, Dog"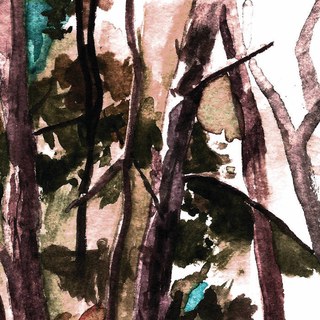 Philadelphia indie rock band Hop Along has delivered an opus in their latest album, "Bark Your Head Off, Dog."
Lead singer Frances Quinlan consistently delivers perfect variety across the record's nine songs. From her angelic, subdued crooning over the triumphat outro of "Look Of Love," to her piercing, youthful cries that cut straight through the driving strings of closing track "Prior Things," each note is beautifully odd, charming and precise.
Despite Quinlan's virtuosic performance, the whole band shines through every perfectly crafted track. Hop Along delivers hook after hook on their pop rock anthems, and easily makes laid back folk songs just as engaging with brilliant production flourishes and storybook lyrics.
"Bark Your Head Off, Dog" is the best album of 2018 so far and I doubt that any other album this year can beat, or even match, its relentless polish and spirit.
– J.B.
MGMT – "Little Dark Age"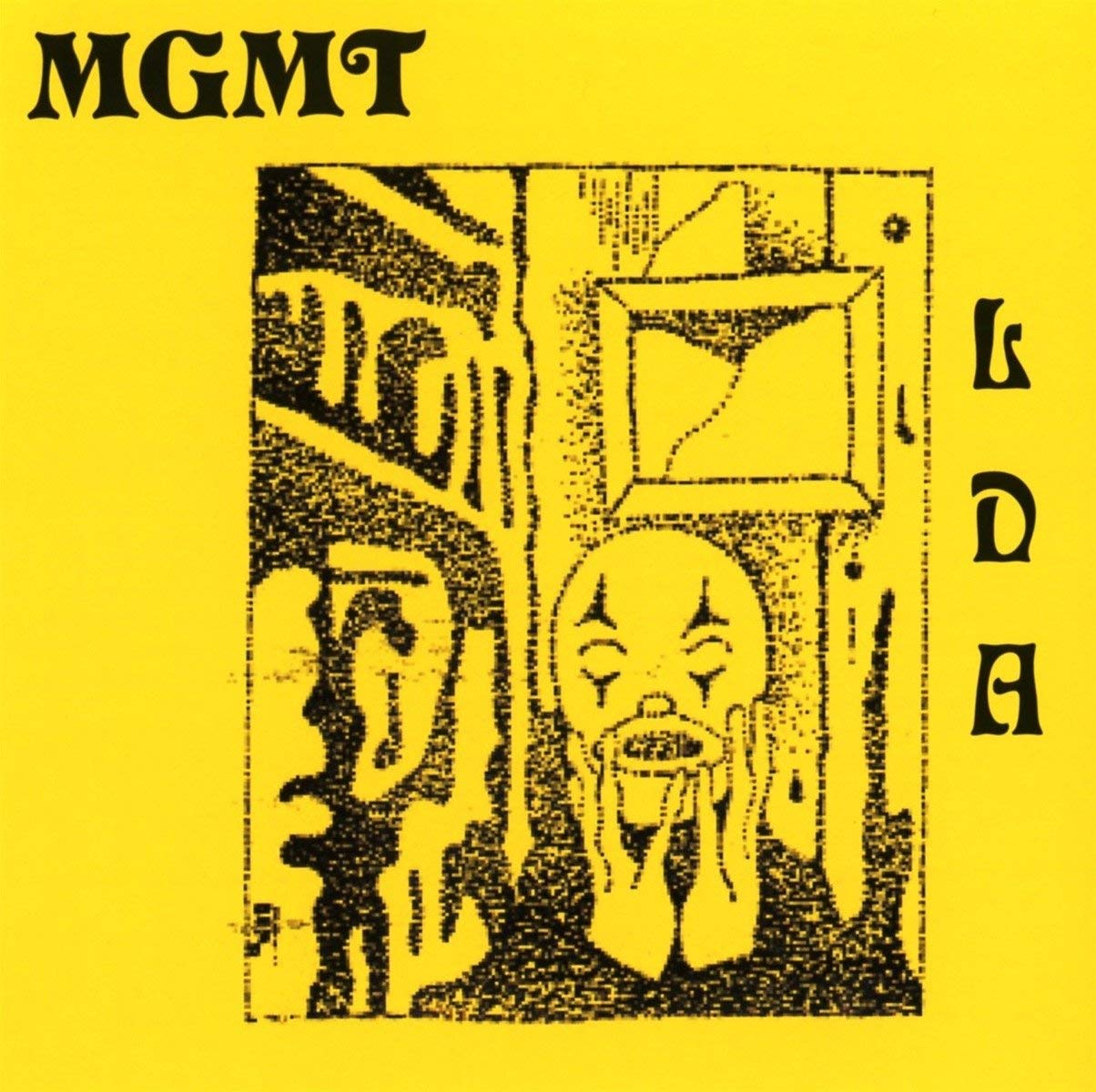 Modern new wave revival is making its mark on music history, and MGMT's fourth studio album, "Little Dark Age," is at the frontier.
Pushing dark gothic undertones with catchy pop hooks and beats into the realm of popular music, indie duo Andrew VanWyngarden and Ben Goldwasser revive the classic 1980s pop sound with funky, heavy bass, rhythmic hooks and lyrics that cut through the jazz-infused guitar and erie synth atmosphere.
Songs like "When You Die" and "James" showcase the duo's new take on lyricism, focused on creating a dark mood similar to that of 1980s Gary Newman or The Cure, but with a 2018 electronic twist.
If you find yourself on an evening drive to no particular destination or in a quiet night with the moonlight softly touching the city, just turn up the ending song "Hand It Over," and let MGMT take you on a melancholy sonic journey.
Zeal & Ardor – "Stranger Fruit"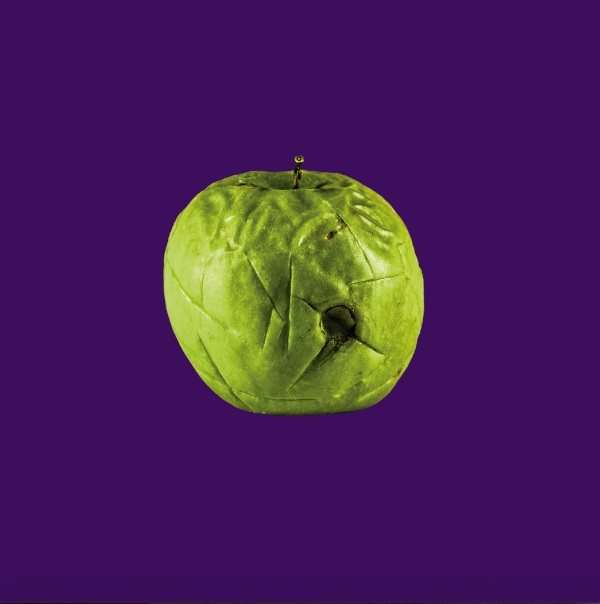 Following their groundbreaking first album "Devil is Fine," Zeal & Ardor releases "Stranger Fruit," a hauntingly melodic mixture of grassroots chain stomping blues and chaotic black metal that will make you question how these two genres could ever work together this perfectly.
From satanic chanting to explosive metal riffs that incorporate 12-blues style tones, this album is a must grab for anyone who needs a fresh breath of something different.
The pulsating ambiance of the "Intro" song, creating the atmosphere of a rowboat ride in the deep south with the rower humming a chant as you are surrounded by devilish flames, transitions into the blast of Manuel Gagneux, founder of and lead singer in the band, and his soulful yet monstrous singing in "Gravediggers Chant."
The transitions in this album such as "The Hermit" and "The Fool" help the motif of a deep hellish southern journey stay at bay really encapsulating the feel of the wilderness with subtle keyboard and beats that make for a odd yet very satisfying synth combination, woven into a non-subtle, in your face album.
JayMCFrumDABay – "DA EP"

Batman, Star Wars, Mike Tyson and questioning your mental state: What more could you ask from a rapper?
Jordan Vasquez, also known as JayMCFrumDABay, is a bay area rapper who is breaking into the rap game with his latest project "DA EP," an eight track ep that incorporates fresh beats, nostalgic references and profound, relatable lyricism.
"Come to the darkside," starts the ep with a hypnotic piano melody that resembles old-school New York gutter samples, layered over a boom bap beat with just enough reverb. Jordan showcases his flow while reminiscing about watching cartoons, dealing with current struggles of being young and lost and flaunting his braggadocious rhymes.
Contrast really shines in this project with songs like "freestyle before work," that drops a heavy organ piano and trap beat with a gentle flute melody layered over, creating such a satisfying dichotomy.
In songs like "daydreaming in the rain," Jordan experiments with his singing voice over a reverb heavy lo-fi beat singing a modified version of the Blu and Exile song "Dancing In The Rain," allowing you to liberate yourself from pain while banging your head to the rest of the ep.
– C.T.

About the Contributors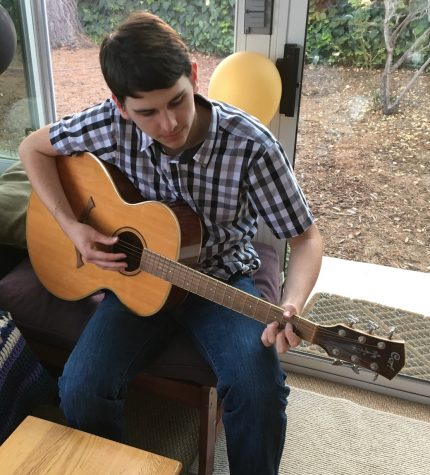 John Bricker, Opinions Editor
John Bricker is an experienced reporter and writer at La Voz News. He writes novels and short stories in his spare time, and has written news stories,...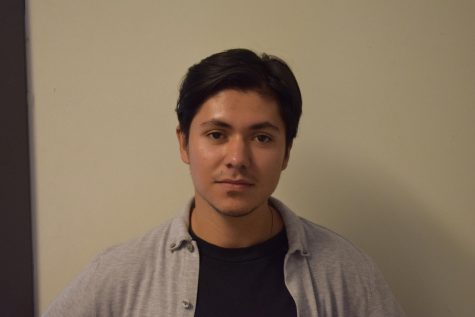 Christian Trujano, Assistant news editor
Christian has been with La Voz News for more than year, starting of as a reporter last Fall for two quarters, back to back, before taking on news editor...