De Anza professor's novel escapes "Purgatory"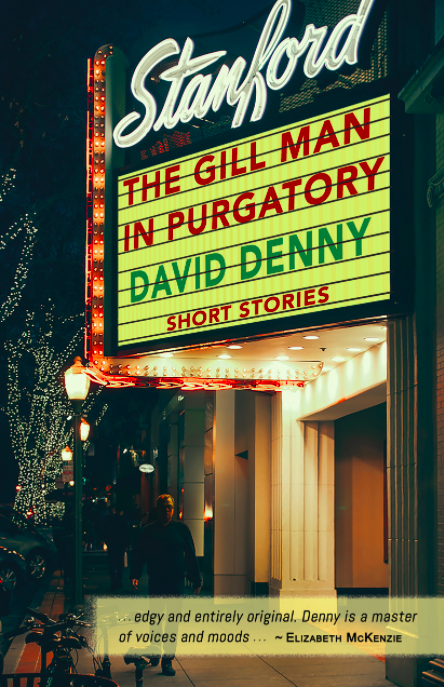 A De Anza english teacher has just released a book, "The Gill Man in Purgatory," a story chock full of pressing questions and interesting situations. With stories filled to the brim with fascinating scenarios, from a man addicted to falling, to the story of a hitchhiking murderess, "The Gill Man in Purgatory" is sure to envelope its readers.
David Denny has been writing seriously for 30 years since he was a student in college at Long Beach State University. He said he started out as an actor, but found he was more interested in his literature classes.
"The Gill Man in Purgatory" is composed of 20 short stories, and was written over the course of five years. In fact, Denny had picked for the novel the best stories out of 35 he had written.
"If they're not the best I can do, I don't want to just put them out there," said Denny. "I want to make sure they're really good."
The book was rejected by about 20 publishers before finally being accepted by Shanti Arts, who had previously published Denny's stories in magazines. "It was a painful experience," said Denny.
Denny said he uses personal experiences to help his write his stories.
"Some of those are based on memories that I have. But since my memory isn't very good I just fictionalized them," said Denny. "So I took one instance that happened to me. Where I was being bullied by a couple of adults, and there was a kid with them, and they wanted the kid to fight me." He used the experience as inspiration for one of the stories.
Similarly to how he uses personal experiences, Denny said he also makes many references to older films. Movies are so influential in "The Gill Man of Purgatory" that Denny originally wanted to have an old movie poster at the start of each chapter, but it didn't happen.
"After about four (posters) we realized it was going to cost a fortune for (Shanti Arts) to publish it." Denny said he also has a poetry collection that'll come out in 2017, comprised of about 50 new poems and will be almost 100 pages in length.
He still writes short stories, "But I think it's going to take me probably a couple more years before I have enough stories for a new book," he said.